If you have not done it, I know you've thought about it! Color is such a fun way to switch things up whether you are natural, relaxed or rock extensions. Even braid hair comes in grey toned ombre hair to suit the latest trend.
Trends can last a lifetime, while fads last about 10 minutes. Grey hair is proving to be a strong, long lasting trend. There are though some realities you may want to consider before you choose to take the grey route.
As a hairstylist, I have to inform my clients that grey may not happen within one visit. It is important that your hair is healthy enough for the color to hold, therefore patience during the lightening process is important. On a scale of 1 to 10 , 1 is black and 10 is blonde. Your hair needs to get to a level 9-10 to achieve a subtle or rich grey tone. If you have naturally dark hair, or previously colored hair, it could take anywhere from 1-3 lightening processes to get you there.
This may not be the best process for hair that is relaxed especially if you are concerned about length retention. Double chemicals processing of the hair can do a number on it that may not be able to dial back down.
If you have extensions, this is much more achievable. You can purchase #613 blonde and let your stylist do their thing!  Check out this tutorial of how to go from ash blonde to grey.
Hair care after coloring is extremely important as the hair can become dehydrated through this process. Be sure to give your hair and your stylist patience and get ready to commit yourself even more so to a regimen allowing for maximum moisture retention.
The following two tabs change content below.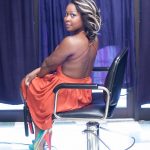 Paula Whitelocke
Starting off her career as a braid stylist, Paula began at the young age of 13 years old by doing hair for friends and family. She has since then indulged in many different avenues within the Beauty Industry. From Lead Hairstylist at the Safara Fashion Show to Educating the Apprentice Hairstylists at Algonquin College. She now sits as Co-Chair on the Advisory Committee to influence the quality of education for the future generations of stylists. Continued education is second nature as Paula attends a minimum of one hair show a year frequenting shows such as the Bronner Bros. Hair Convention in Atlanta, the International Beauty Show in New York, the Extensions Expo in New Jersey and the ABA in Toronto. As an Joico/Iso colour educator, advanced training sessions are attended throughout the year. Community plays a large part in her personal and business heart and mind. The Jamaica Ottawa Community Associate recognized these efforts with a Business Excellence Award in 2015. She was most recently recognized by the Province of Ontario as a Leading Women Community Builder by the Honorable Tracey MacCharles and Yasir Naqvi. Paula continues to sponsor such events as The Afro-Caribbean Cotillion, Hair Donation Ottawa and Jamaica Day. 7 years in business has taught this young entrepreneur a ton of lessons that she plans to continue passing on to the next generation ! Each one Teach one!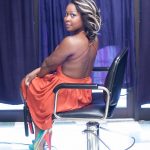 Latest posts by Paula Whitelocke (see all)
Comments
comments