For a more up-to-date version of this article, please go
HERE
.
When trying to maintain healthy hair many people focus on finding the right products or hairstyles. This is important. However, there are some small actions that you can do that may have profound impacts on your hair. Do you know what one of the most overlooked, yet important aspects of your healthy hair regimen is? Satin. In fact, sleeping on a satin pillowcase or wrapping your hair in satin scarf can support your healthy hair journey. Today, I am going to share with you 3 benefits of satin to make your hair look, feel, and be healthy.
When you add satin to your hair regime, you wake up feeling like this: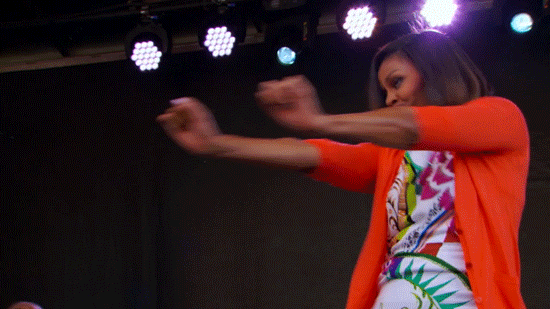 What is Satin?
The term "satin" refers to the the weaving technique used to create a textile. It is not a fabric. Silk, polyester, rayon, acetate or nylon are the primary components of satin. Regardless, it is known for having a lustrous finish and beautiful drape. Satin typically has a shiny front side a dull backside and is considered extremely durable. Here are three benefits of satin for your hair.
#1 Helps Retain Moisture
It is a great choice for hair accessories. This is because unlike cotton, it is not a good moisture-wicking fabric. This simply means that it will not suck moisture out of your hair. This is critical for your hair and especially if you have dry hair, frizz, or have coarse hair. Simply put, satin helps retain your hair moisture.
#2 Reduces Hair Loss
There is nothing like a great pillow that aligns your neck with the rest of your body. What is also important–especially for your hair–is the type of pillowcase that you have. When it comes to what you sleep on your fabric choice matters! Most hair care professionals recommend for you to sleep on a satin pillowcase instead of cotton one. Hair professionals recommend this because it helps reduce friction between your hair and pillow. This happens because as we toss and turn at night our hair is rubbing up against our pillow. This can result in dry hair, more breakage and tangles when we wake up.
When we sleep on cotton pillowcases it does several things to our hair. One, it dries out our hair and absorb your natural oils from your face and hair. Two, it also rubs against your hair which can lead to breakage. Not to mention, cotton is a highly absorbent material and it will absorb natural oils and moisture from your skin. As a result, this can lead to dry, itchy, irritated skin in the mornings. The good news about cotton pillowcases is that they absorb all of the dirt, saliva and oils from our face. All of this working together will all help with reducing hair loss.
#3 Promotes Shinier Hair
Because satin is so great at helping your hair retain moisture, it leads to shinier and healthier hair. Your cuticles will be smooth and shiny when your hair strands are moisturized. If this is not the case it can lead to damaged, rough and dull cuticles present in dry hair. In sum, satin scarfs are great for helping with retaining moisture, reduce hair loss, and shinier hair.
The Key Takeaways
Just in case you did not have time to read the above information, no worries. I get it, life can be busy. That is why I have included the key takeaways for you to read below at a quick glance. Three benefits about satin:
It helps to retain moisture.
Satin helps to reduces hair loss.
It promotes shiner hair.

The following two tabs change content below.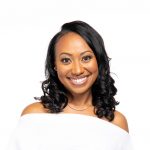 Brandelyn Green is the Founder of VoiceOfHair, a platform to help women of color find the best hair care products, regimens and hairstyles! Since starting VoiceOfHair in 2014 she has grown the social media platform to over 1MM+ on Instagram and Facebook. As a natural who is also a salon goer, she wanted to create a platform where people could find the best products, hairstylists, advice and trends.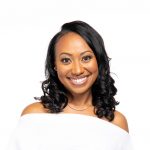 Latest posts by Brandelyn Green (see all)
Facebook Comments