Spring is here!!  This isn't just a time to clean up your house, but to spruce up your look.  One of the best ways to switch up your hair seasonally is by changing your hair color.  As the seasons change, so does the weather and subsequently, so does your skin tone.  A lot of people focus on color and tone but it's also important to learn color placement in order to make well informed decisions regarding your new look.  Follow this article to learn more about types of hair color and what might work for you.
SINGLE PROCESS – The most common form of hair color is a Single Process color.  This is when hair color is applied one time in  order to achieved the desired look.  This can come in the form of deposit only (going darker), using semi permanent color (more commonly known as a rinse) or a demi permanent color, which is oxidative like permanent color, but is not strong enough to lighten.  A single process can also come in the form of a permanent color, where hair color can lighten and deposit.  If you're beginning at a dark brown and would like to be a lighter brown or even a red, permanent color is an awesome alternative.
FOILS – Single processes can also be utilized just to bump up your base color before adding highlights.  Types of highlights vary, but the most traditional are foils.  Foiling is a method where color is broken up to add dimension to the hair.  Foils can be used to add highlights and/or lowlights, with highlights brightening the hair and lowlights adding a darker pigment.  Within foiling, hair can be weaved or sliced.  Weaving is where hair is alternately colored, creating space between color and a more blended tone.  Slicing is where an entire panel of hair is colored at a time, where the dimensions are more distinct.
BALAYAGE – Foiling, though traditional, has been carried over into new color technique.  Balayage (pronounce BAH-lee-AHj) is the art of hand painting the hair to create more natural placement of highlights.  These strokes can be placed anywhere to accentuate certain parts of the facial structure or highlight the movement in a haircut.  Balayage grows out more naturally, making it a great color for low maintenance clients looking for a change.
FOILAYAGE – In combination with foiling, the blend is impeccable.  Often referred to as "Foilayage", this look is what most do not realize is a mix of multiple techniques.  The two techniques together allow for high levels of dimension, both in width and diameter.  Foilayage can include "Babylights" which are extremely tiny weaves or chunkier highlights for higher contrast in dimension.
PLACEMENT – These types of hair color can be placed differently and not all require all over placement.  Full color placement refers to color that is applied to every area of the head.  This does not mean color is being applied from root to tip, but that it is applied from hairline to the nape.  Half head color placement is only applied from hairline to the crown.  Partial is applied at the hairline and a single mohawk panel from hairline to crown.
All of this terminology is important in booking your next color service and understanding your salon professional's recommendations.  The more informed that you are as a client, the better equipped you are for making decisions toward your new spring look.
The following two tabs change content below.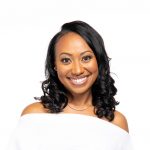 Brandelyn Green is the Founder of VoiceOfHair, a platform to help women of color find the best hair care products, regimens and hairstyles! Since starting VoiceOfHair in 2014 she has grown the social media platform to over 1MM+ on Instagram and Facebook. As a natural who is also a salon goer, she wanted to create a platform where people could find the best products, hairstylists, advice and trends.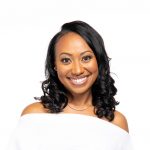 Latest posts by Brandelyn Green (see all)
Facebook Comments