Dreaming in silver? Well I've got the solution for you. In the video below I'm showing you how I toned my brassy yellow hair to a platinum ash silver. It's a one step process if your hair is already a very light blonde. If your coloring extension/weft hair they should be a color 613 pale blonde. I am a licensed cosmetologist and used professional products to lift my hair to the desired shade of blonde. Although my hair was lifted to a very light blonde color I still had some warm tones that I needed to get rid of. When deciding what hair color formulation I was going to mix to remove to yellow, I knew that I had to use a violet base because those to colors neutralize one another. As shown on the color wheel below. 
Lets get started!
Step one is to prep your hair for the color that you are depositing. For most that involves lightning/bleaching your hair to a pale blonde shade. I strongly suggest seeking out an experienced salon professional during this process to ensure minimal damage to your hair. However if you're using extensions just make sure there a 613 blonde. You can also use a tiny bit of coconut oil on your hair to prevent extreme dryness. Personally I used Olaplex when lifting my hair to help maintain the health of my natural hair. It's a product only available to professionals, I'll have a product review on that soon.
Step two is the formulation for the silver color. I used Redken Shades EQ a salon professional color that provides shine, health, and conditioning. Shades EQ has no ammonia so there's no lift, minimizing swelling and cuticle damage. The formulation I used was equal parts of 9T and 9V with the Redken Shades EQ Processing Solution. The 9 titanium gave me the silvery ash tone and the 9 violet neutralized the yellow tones. I applied the toner to dry hair as shown in the video below and allowed it to process for 20 minutes.
Step three I cleansed and conditioned my hair with Redken Blonde Idol sulfate free shampoo and toning conditioner in violet. I blow dried my hair and straightened it with a smoothing iron. I'll have another detailed video and post showing the products and tools that I use on my naturally curly silver hair next week!
Above I have the video demonstrating the toning process.
To maintain my hair color I use a violet shampoo by Shimmer Lights and the Redken Blonde Idol conditioner in violet. You can purchase these products at Sally Beauty and Ulta Beauty. These two products tone the yellow in my hair and keep my tresses icy. I also make sure to minimize any heat styling to prevent any fading or damage. How long the toner will last on the hair depends on the persons hair and lifestyle. However 4-6 weeks is the usual. I refresh my silver every 6 weeks when I retouch my roots. Silver hair is a bit of a challenge to obtain and maintain on natural hair, so my suggestion is to try this color with extensions. That way you can see how you like this cool color without the commitment. Have you tried the silver hair trend? If so comment down below!
The following two tabs change content below.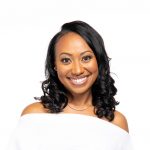 Brandelyn Green is the Founder of VoiceOfHair, a platform to help women of color find the best hair care products, regimens and hairstyles! Since starting VoiceOfHair in 2014 she has grown the social media platform to over 1MM+ on Instagram and Facebook. As a natural who is also a salon goer, she wanted to create a platform where people could find the best products, hairstylists, advice and trends.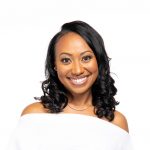 Latest posts by Brandelyn Green (see all)
Facebook Comments