Oh the infamous wash day!  You're exhausted just thinking about it and your daughter is shedding tears before any water has even been turned on. Depending on how much hair your child has or how much patience you have,   this can easily become an all day event.  However, here's 3 big tips for wash day to make things go a little smoother:
1. Detangle Prior To Washing

Sectioning the hair into four large parts and tackling each one individually is great for very thick or coarse hair.  Feel free to use your favorite detangling products, leave in conditioners, or spray bottles to help you out.  For detangling, I recommend 'Carol's Daughter: Hair Milk Refresher Spray'.  It's water-based vs. oil, already comes in spray bottle, and adds the right amount of moisture to run your wide-tooth comb through the hair.
2. Be Prepared and Organized

You should have all tools and products within arms reach of the sink, bathtub, or wherever you're washing her hair.  Once they're in position and have calmed down enough to get their hair washed, the last thing you want to do is push the pause button to find what you need and have to start prepping them all over again.  The standard tools you should have for wash day are: a wide-tooth comb, a Denman brush, hair clips to section the hair off, your favorite shampoo/conditioner, a clean washcloth to wipe the water from the eyes, and a drying towel for their body and hand towel for their hair.
3. Have Entertainment on Deck
If they're getting their hair washed in the tub, bring a couple of Barbies to join in on the action.  They can wash Barbie's hair, while you wash theirs.  Turn on their favorite show or movie on the iPad or phone and prop it up where they can see while getting their hair washed.  You can also turn on some music, maybe a soundtrack from the most recent movie you guys went to see or something that you all typically listen to in the car.  Entertainment is a great distraction for kids while getting their hair washed.
Hopefully, these tips were helpful and can ease some of the pain that our daughters have on wash day!
Check out the YouTube video below to see some detangling in action!
The following two tabs change content below.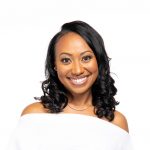 Brandelyn Green is the Founder of VoiceOfHair, a platform to help women of color find the best hair care products, regimens and hairstyles! Since starting VoiceOfHair in 2014 she has grown the social media platform to over 1MM+ on Instagram and Facebook. As a natural who is also a salon goer, she wanted to create a platform where people could find the best products, hairstylists, advice and trends.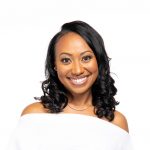 Latest posts by Brandelyn Green (see all)
Facebook Comments