Let's face it— the basics of haircare are pretty boring. The golden rules of cleanse, condition, moisturize and keep your hands out of your hair can't be all… right? The COVID-19 quarantine has women all over trying to understand the dos and don'ts of hair care so that they survive this pandemic, without damaging the hair they have.
Rule #1: Eat Healthy Diet
Let's admit it, being in the house has your desire to snack at an all-time high. We aren't here to tell you to stop snacking. You should consider healthier options for your daily meals in an effort to keep the health of your scalp a priority. Instead of potato chips, try eating almonds, sunflower seeds, and pumpkin seeds. These snacks are actually full of vitamins and nutrients that support healthy hair growth. This is just one way to ensure your quarantine hair makes it through these weeks ahead.
Rule #2: Don't Wash Too Often
We get it you have some extra time on your hands and you want to take extra care of your hair. Daily shampooing isn't ideal for any hair texture. Avoid any shampoo that contains sodium lauryl sulfate (SLS and ); it's the ingredient that gives shampoo lots of lather, which is perfect for stripping natural oils out. It's the opposite of what you want for well-moisturized, quarantined hair and will cause serious breakage. You want to use a shampoo that is free of SLS, parabens and other drying alcohols instead.
Rule #3: Deep Condition Regularly
Looking for a way to use your time wisely? Now is the time to give those deep conditioning treatments a try. Build a regular routine around conditioning your hair. If you want your deep conditioner to work double duty and make your hair feel super soft and smooth, heat it up. Also, try adding a few drops of the VoiceOfHair PureFix Hair Elixir to your deep conditioner for lasting moisture.
Rule #4: Avoid Color & Cutting
Cabin fever is real and can make you do some crazy things. Women across the world are picking up scissors and dying their hair. This is not the way to cure your case of quarantine boredom. Take this extra time to keep your hair strong and healthy. Avoid trying anything new until you can consult with a professional.
Rule #5: Take Multivitamins
Build habits that produce results. Now is the time to get on a schedule and build a habit of taking your daily vitamins. You want to ensure your body has the necessary nutrients for your hair to flourish. When it comes to your hair there are several key vitamins you need to keep your hair healthy and flourishing. Be sure that your multivitamin that contains at least 25mcg of biotin, vitamin D and B12, zinc, and iron. Gummy vitamins are a great option for those who may struggle with taking pills because they taste good and are easy to chew. Liquid multivitamins also work great because they're easy to consume and are easily absorbed into your bloodstream.
Rule #6: Protect Your Hair
One of the perks of working from home is that you can rock a head-wrap without penalty. Headwraps, bonnets, and scarfs are perfect for protecting your hair from damage. Wrap your hair at night with a satin/silk scarf or use a silk pillowcase; cotton rubs against the hair and takes away moisture. You can also wear a wig to give your hair a rest. If you opt for putting your quarantine hair in a wig be sure to tuck those ends! Keep in mind that hair should not be loose under a wig and it's imperative to braid your ends and tuck them under your hair to prevent splitting and breakage.
Rule #7: Avoid Wet Styling
Styling your hair while wet can be super tempting, but I want to discourage you from doing that! Our hair is extremely fragile when it's wet because it can stretch more, which makes it susceptible to breaking. When we are too rough with our wet hair we can damage it; this can give the appearance of hair shedding when the hair is actually breaking off. Wet styling works best when doing roller sets (flexi-rod sets or perm rod sets). You can apply styling foam to the damp hair, smooth it out and then roll it before sitting under a dryer or air drying your hair. Just be sure to be gentle during that process!
Rule #8: Don't Keep Protective Styles Longer Than 8 weeks!
Don't be tempted to keep your pre-quarantine style in for the duration of social distancing. Leaving in styles such as braids and extensions for more than the recommended 6-8 weeks can cause your hair to become dry and brittle (since they aren't able to be moisturized properly), which can result in serious breakage and damage. The pulling from the weight of the style especially around the edges can often lead to traction alopecia (hair loss). When it's finally time to remove your protective style, comb your hair thoroughly from ends to root before shampooing. If not, your hair will be severely matted and you'll be required to cut it off.
If apply these tips, you'll be well on your way to healthy hair! These tips were created based on conversations with hairstylist Jessica Geiger. We hope you found them helpful.
The following two tabs change content below.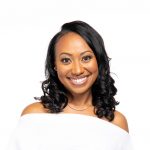 Brandelyn Green is the Founder of VoiceOfHair, a platform to help women of color find the best hair care products, regimens and hairstyles! Since starting VoiceOfHair in 2014 she has grown the social media platform to over 1MM+ on Instagram and Facebook. As a natural who is also a salon goer, she wanted to create a platform where people could find the best products, hairstylists, advice and trends.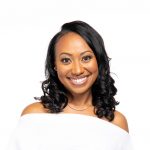 Latest posts by Brandelyn Green (see all)
Facebook Comments