Many stylists all over the world perform the silk wrap service for their clients and they have different terms or ways that they describe this service. In my salon I call it a thermal silk press. I've also seen stylists call it silk press, silk fusion therapy wrap, or any term with the word silk in it. They are all mostly the same. Stylists just add their own personality, skill, and product of choice to this technique.
Believe it or not there are a lot of questions and confusion floating around about a silk wrap. I'm here to answer them for you!
Q: What is a silk wrap?
A: A silk wrap is the process of straightening, smoothing, and silking natural hair. This allows natural clients to have the ability to temporarily wear their hair straight without using chemicals. A silk wrap locks in moisture, seals the cuticle, and adds body and shine to the hair. Check out our previous post on how you can achieve it.
Q: Can I get a silk wrap even though I have a relaxer?
A: Yes. Normally natural clients get a silk wrap. It's not often that a client with a relaxer asks for a silk wrap. But it is perfectly fine to get a silk wrap even if you have a relaxer.
Q: Will my hair revert back to it's natural curl pattern?
A: Yes. As soon as your hair is wet it will revert back to it's natural curl pattern. However, if you are a true naturalista and desire to keep your curl pattern you should not get a silk wrap done often. Receiving a silk wrap service often will result in heat damage (permanent straightening of your curl pattern). If this will be a problem for my curly girls, I recommend getting a silk wrap once every 8 to 12 weeks. Also your hair reverting back depends on the temperature of the heat your stylist is using. No higher than 400 degrees is recommended.
Q: How long will it last?
A: A silk wrap will last 2 weeks. This is the normal return visit time frame.
Q: Is the silk wrap healthy for my hair?
A: A silk wrap is not damaging nor does it affect the health of your hair. You always maintain a healthy hair care regimen. Regular trims and deep conditioning treatments as needed.
Q: How do I maintain it?
A: A lot of women workout so they worry about their hair curling back up or reverting back because of sweating. While working out wrap your hair up just as you would when you are going to bed. Use a scarf or wrap cap to hold it down. Do not take off the cap or take down the wrap until your hair is completely dry. Also stay away from heavy oils and hair sprays. I recommend Design Essentials Reflections for shine. Lastly make sure you are wrapping your hair every night. All of these steps will ensure the life span of your silk wrap.
I hope this helps as you embark on a new journey to beautiful hair full of shine, body and silk!
The following two tabs change content below.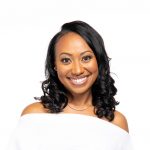 Brandelyn Green is the Founder of VoiceOfHair, a platform to help women of color find the best hair care products, regimens and hairstyles! Since starting VoiceOfHair in 2014 she has grown the social media platform to over 1MM+ on Instagram and Facebook. As a natural who is also a salon goer, she wanted to create a platform where people could find the best products, hairstylists, advice and trends.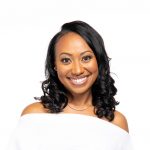 Latest posts by Brandelyn Green (see all)
Facebook Comments