Braids have always been a go-to protective style of Black women. Besides, for many Black women, braids are a part of our culture, like a rights of passage, and hair styles that we have been wearing for generations. So we, at VoiceOfHair, celebrate Black women as they wear their hair braided. If you're looking for some braid styles, you're in the right place. The braided hairstyles that I will share today have over two million hashtags on Instagram, proving that no cooler braid styles could possibly exist as we head into summer. Check out these 6 popular braid styles of 2020! These styles are in no particular order.
---
#1 Goddess Box Braids
Box braids has been a popular hairstyle for decades. They are simple braids, where the parts are in a box form part. Goddess box braids have the box part shape but they have a slight wave or curl a the bottom. They are convenient and also a protective style for any hair. When you use box braids as a protective style, it can also help your hair to grow by limiting the amount of manipulation to the hair. This style is very popular as well due to the fact that when you wake up in the morning your hair is done! Put simply, box braids are dope!
---
#2 Braided Bobs
One thing we love about the versatility of braids is that you can wear them in shape and any length. Bob box braids are a popular style because they look good on women of any age. This style is also a bit lighter because the braids are shorter. You can get them small or jumbo size and they will look great!
---
#3 Faux Locs
Faux locs are really popular because they give the appearance of locs without actually locking your hair! This is a very low maintenance hairstyle, that literally requires you to shake and go in the morning. However, faux locs are one of the more painful hair techniques. They are great for protective styling because you do not have to do anything to your natural hair. Faux locs can last up to three months. With the faux loc method, it's used with different types of hair. The hair is wrapped tightly around the braids in a downward to resemble real locs. This style can also be achieved with crochet faux locs (in a fraction of the time).
---
#4 Jumbo Box Braids
Jumbo braids are another trendy braiding hairstyle. These types of braids tend to be bigger, larger than box braids. These braids can, however, be heavy due to the sizing, but very pretty in style. These forms of braids can also last up to 8 weeks if taken care of properly. Jumbo braids are also known as poetic justice braids because Janet Jackson wore them in the hit movie in 1993.
---
#5 Knotless Braids
Knotless braids have become one of the hottest trends around for braiding hairstyles! For this hairstyle, instead of having the bulky knots on the top of your braids, it is fed into your natural hair to look as if your natural hair is just braided. You can keep these braids in for about six to ten weeks, with proper care. It is also another protective hairstyle for your hair. Knotless braids are almost feather-light and lay flat to the scalp. Some women say that these braids are less painful than other braids. Many celebrities are rocking these braids as well in 2020!
---
Passion Twists
Nowadays, there's one particular protective style that is all the rave. It goes by many different names including, but not limited to: passion twists, spring twists, fluffy twists, natural twists, bomb twists, etc. This style can be worn long or short and can be done in medium or small sizes. The hair used for this style is actually very lightweight so it's a favorite amongst many naturalistas. Depending on how it's installed it can last from 3 weeks to 8 weeks on average. One thing is sure– you can't deny how gorgeous it is!
---
I hope you've enjoyed these popular hair braid styles and will try on of them soon. When you do, please post a picture to Instagram and tag @voiceofhair and use the hashhtag #BraidsVOH for a chance to be featured on our social media pages!
The following two tabs change content below.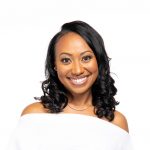 Brandelyn Green is the Founder of VoiceOfHair, a platform to help women of color find the best hair care products, regimens and hairstyles! Since starting VoiceOfHair in 2014 she has grown the social media platform to over 1MM+ on Instagram and Facebook. As a natural who is also a salon goer, she wanted to create a platform where people could find the best products, hairstylists, advice and trends.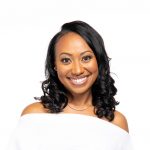 Latest posts by Brandelyn Green (see all)
Facebook Comments