Crochet Braids have by far been one of this year's top hair trends. I love that I have the ability to create a beautiful braided or twisted look in half the time, half the effort and often half the price. I have tried faux locs (video: https://www.youtube.com/watch?v=OcnVaxbHBGI) and fell in love with the look of those. Janet Collection did a great job with the quality of that product. But one thing I wished they had was ombre locs to feed my inner color addiction. I compensated for the lack of color by using temporary hair spray to add some pizazz and I even cut the locs to create a cute faux loc bob (video: https://www.youtube.com/watch?v=VFuTNdDVpS0&feature=youtu.be)
But my prayers were answered when I came across these beautiful ombre senegalese twist crochet braids! If any of you want to step your braiding game up, then I'm pretty sure you've heard of BeautyCanBraid (https://www.instagram.com/beautycanbraid). She has some of the best braiding tutorials on YouTube. Well she recently started selling her own hair and she sent me these ombre senegalese crochet twists to try out. I have to say that I'm in love with the color and quality of this hair! I received soo many compliments since putting these in. If you too are interested, then watch the tutorial below!
Products/Tools Needed:
1. Latch Hook Crochet Needle
2. Ombre Crochet Senegalese Twists (https://www.instagram.com/sedbeauty/) –i suggest at least 7 packs of hair
3. Moisturizing products of your choice
This was definitely one of my favorite crochet styles by far. It was so easy to install and lasted a while. I kept it in for a month but it could have gone for longer than that. I was just ready for a change…you know how that goes. But I highly recommend this hair for all the twist and braid lovers out there. And if you reach out to BeautyCanBraid to purchase, then make sure you tell her Voice of Hair and SimplyJade101 sent you! Happy crocheting!
The following two tabs change content below.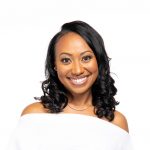 Brandelyn Green is the Founder of VoiceOfHair, a platform to help women of color find the best hair care products, regimens and hairstyles! Since starting VoiceOfHair in 2014 she has grown the social media platform to over 1MM+ on Instagram and Facebook. As a natural who is also a salon goer, she wanted to create a platform where people could find the best products, hairstylists, advice and trends.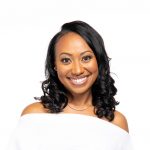 Latest posts by Brandelyn Green (see all)
Facebook Comments