A bad haircut is something that everyone fears!  However, the pain of a bad haircut does not have to be permanent.  There are several ways to get over or get through a bad haircut, some are sited below.
CUT IT:  I know, it sounds counter-intuitive.  However, one way to get over a bad haircut is cutting more, even uneven parts and develop a new hairstyle. Yes, it can be challenging at times, but your new look may actually grow on you.
PROTECTIVE STYLE IT:  Another option is to wear a protective style until it grows out from the botched haircut: be it braids, a wig, or extensions.   "Out of sight out of mind" can ease the mental strain of a bad haircut while allowing it time to grow.
COLOR IT:  Adding color can also create dimensions within the style which would allow a stylist to even out some of those hard lines with the creation of elongating vertical highlights or lowlights amongst other techniques.
EMBRACE IT: Last but not least a person could strive for comfort in her or his new hair-do; as all life changes can be shocking, this is also true of hair changes, so the bad haircut may not be so bad, it might simply take some getting used to.
While a bad haircut may feel like the end of the world, it does not have to be.  Following some of the guidelines above can ease the pain and aid a person through this somewhat traumatic experience.
Photo Source: Here
The following two tabs change content below.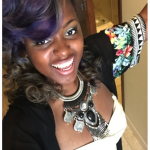 Shané is a senior cosmetologist and the proprietor of Back to the Shop- an online magazine that explores black beauty culture beyond aesthetics/looks. Shané holds Bachelor and Master degrees in English, and she is currently pursuing a PhD in African American Studies/ Africology. As a native of the D(M)V, Shané has a front seat to the trends in the nation's capital and abroad. With her mastery of English, tenure in the beauty industry, and her appreciation of culture, Shané offers a unique perspective on beauty matters.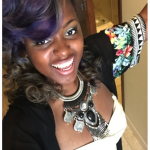 Comments
comments