For many women, their desire is to have to have either longer or stronger hair, or maybe even both.  However, there are so many factors that play into how fast our hair actually grows.
With these tips we have, that dream can turn into reality faster than you think. Feed your hair with the good stuff and say hello to longer, beautiful hair.
Stay Healthy
The only way you can make your hair grow faster (or thicker) is to make sure you're eating well, staying hydrated, and getting enough circulation. When we're not healthy, our hair, skin, and nails tend to show it first.
Wash less
Shampooing daily brings more harm to your hair than good.  When you wash your hair every day, you hinder your hair from getting all the nutrients and natural oils it needs to be healthy. This can lead to breakage, brittle strands, very little shine, and overall, it will dry out your scalp.
Apply an oil rinse
Coconut, olive, and avocado oils are all excellent natural hair treatments and have been proven to improve hair growth immensely. Because these oils are good at penetrating the hair shaft, they will also make your hair naturally shiny and frizz free. You can also try using the PureFix Hair Elixir which is a 6-in-1 hair and scalp treatment. Its all-natural ingredients work together to support longer, stronger hair and to promote hair growth. Shampoo hair as usual and then work in oil from ends to roots. Rinse and condition as usual. Your hair will feel moisturized afterward, but not greasy.
Protect your hair
Stop "blow frying" your hair. Use cooler settings on your tools, or better yet, give them up completely. Learn how to work with your hair, not against it. Learn how to style it.
Leave the harsh chemicals behind. Your hair has a better chance at looking thick, healthy, and shiny if you completely forgo the chemicals.
       7. Trimming
Stay on top of your trims! Trimming your hair doesn't actually make your hair grow faster, however it can help you preserve the length you have.  Split ends are exactly what it sounds like– where your hair follicle begins to spilt from the bottom of the shaft and weakens the entire follicle.  As a result you will experience less breakage overall and fewer "flyaways."  It will also improve the overall look of your style and give more body and bounce to your hair when curled.
Here's a video to explain split ends:

The following two tabs change content below.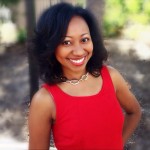 Brandelyn Green
Brandelyn Green is the Founder of Voice of Hair, a platform to help women of color find the best hairstyles and hairstylists! After living in 8 cities and in Sweden within a 10 year span Brandelyn became frustrated after trying to find trusted hairstylists who could help her maintain her natural hair. Since starting VoiceOfHair in 2014 she has grown the social media platform to over 1MM+ on Instagram and Facebook. As a natural who is also a salon goer, she wanted to create a platform where people could find the best products, hairstylists, advice and trends. VoiceOfHair provides hairspiration (hair + inspiration) as well as styling tips for women with relaxed and natural hair!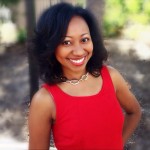 Latest posts by Brandelyn Green (see all)
Facebook Comments