I talk to many women about their hair. One of the things I hear from them is that they want to have longer or healthier hair, or maybe even both.  However, there are so many factors that play into how fast our hair actually grows or how healthy your hair can be. While I cannot make any promises about your hair experience, I can share with you information about some of the best tips for having longer and healthier hair. In today's article, I am going to discuss 5 tips for achieving longer, healthier hair.
#1 Stay Healthy
One way that can help your hair grow longer and healthier (or thicker) is to make sure that you're eating well, staying hydrated, and getting enough circulation. When you don't eat well or maintain your health, your hair, skin, and nails tend to show it first.
#2 Wash your hair less
Shampooing daily brings more harm to your hair than good.  When you wash your hair every day, you hinder your hair from getting all the nutrients and natural oils it needs to be healthy. This can lead to breakage, brittle strands, very little shine, and overall, it will dry out your scalp.
#3 Apply an oil rinse
Coconut, olive, and avocado oils are all excellent natural hair treatments and have been shown to improve hair growth. Because these oils are good at penetrating the hair shaft, they will also make your hair naturally shiny and frizz free. You can also try using the PureFix Hair Elixir which is a 6-in-1 hair and scalp treatment. Its all-natural ingredients work together to support a healthy hair experience. When using the oil, shampoo your hair as usual and then work in oil from ends to roots. Then, rinse and condition your hair as usual. After doing this, your hair will feel moisturized, but thankfully, not greasy.
#4 Protect your hair
When you're trying to achieving longer, healthier hair, you have to watch how much heat you apply to your hair. Stop "blow frying" your hair. Use cooler settings on your tools, or better yet, give them up completely. Learn how to work with your hair, not against it. Also, to help protect your hair, it is a good idea to watch the chemicals. Put simply, leave the harsh chemicals behind. Your hair has a better chance at looking thick, healthy, and shiny if you completely forgo the chemicals.
#5 Trim your hair
In achieving longer, healthier hair stay on top of your trims! Trimming your hair doesn't actually make your hair grow faster, however it can help you preserve the length you have. Split ends are exactly what it sounds like– where your hair follicle begins to spilt from the bottom of the shaft and weakens the entire follicle.  As a result you will experience less breakage overall and fewer "flyaways."  It will also improve the overall look of your style and give more body and bounce to your hair when curled.
#6 Take Hair Vitamins
To promote stronger and longer hair requires an overall healthy hair care routine. This type of routine includes adequate sleep, effective products, exercise, and a healthy diet with proper nutrition. However, most people don't get all of the nutrients that they need which is why a quality hair vitamin like the VoiceofHair Gummies can provide needed nutrients. Some of these nutrients include Vitamin A, Vitamin B, Vitamin B12, Vitamin C, biotin and more. In addition, quality hair vitamins can also help you with many other things like help hair loss, slow hair from aging, promote stronger hair and creates and stimulates hair follicles.

The Key Takeaways
Just in case you did not have time to read the above information, no worries. I understand that life can be busy. That is why I have included the takeaways for you to read below at a quick glance.
Stay healthy
Wash your hair less
Apply an oil rinse
Protect your hair
Trim your hair
Take hair vitamins
Editor's Note: This post was originally published in April 2018 and was last updated on May 26, 2021. 
The following two tabs change content below.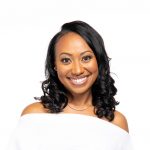 Brandelyn Green is the Founder of VoiceOfHair, a platform to help women of color find the best hair care products, regimens and hairstyles! Since starting VoiceOfHair in 2014 she has grown the social media platform to over 1MM+ on Instagram and Facebook. As a natural who is also a salon goer, she wanted to create a platform where people could find the best products, hairstylists, advice and trends.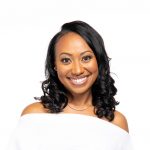 Latest posts by Brandelyn Green (see all)
Facebook Comments