All of these Celebs show us the true versatility of our hair! While many choose to stay natural, extensions are and always will be a great way to enhance your look or completely change it. Along with the help of their stylists, we get to see our faves rock styles that keep us guessing on how to's and what's next's. Be sure to check out these talented Stylists and show some love for keeping our 5 lovelies super fresh !
Janelle Monet
Her infamous pompadour has evolved into a plethora of beautifully textured hairstyles especially over the last year. @Nikkinelms is behind a lot of her most recent bedazzled looks and I am loving the creativity shown with these oh so random accent pieces.
Taraji P Henson
She rocks a bob like no other. Showing off sleek looks with a flawless finish, there is always a point of interest when she steps out and for me, it always starts with the hair! @Tymwallacehair slays every time. From textured pony's to smoothed out top knots, Taraji has been serving us for years just like the finest wine Girl she keeps getting better.
Yara Shahidi
This Young Queen gives me life with her natural curls! She sees Deva Certified stylist @curlfactor to get the shape just right! The hairstylists on the set of Black-Ish know exactly what they are doing as they display a multitude of natural styles for the key cast members.
The following two tabs change content below.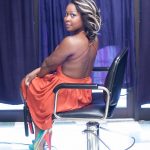 Paula Whitelocke
Starting off her career as a braid stylist, Paula began at the young age of 13 years old by doing hair for friends and family. She has since then indulged in many different avenues within the Beauty Industry. From Lead Hairstylist at the Safara Fashion Show to Educating the Apprentice Hairstylists at Algonquin College. She now sits as Co-Chair on the Advisory Committee to influence the quality of education for the future generations of stylists. Continued education is second nature as Paula attends a minimum of one hair show a year frequenting shows such as the Bronner Bros. Hair Convention in Atlanta, the International Beauty Show in New York, the Extensions Expo in New Jersey and the ABA in Toronto. As an Joico/Iso colour educator, advanced training sessions are attended throughout the year. Community plays a large part in her personal and business heart and mind. The Jamaica Ottawa Community Associate recognized these efforts with a Business Excellence Award in 2015. She was most recently recognized by the Province of Ontario as a Leading Women Community Builder by the Honorable Tracey MacCharles and Yasir Naqvi. Paula continues to sponsor such events as The Afro-Caribbean Cotillion, Hair Donation Ottawa and Jamaica Day. 7 years in business has taught this young entrepreneur a ton of lessons that she plans to continue passing on to the next generation ! Each one Teach one!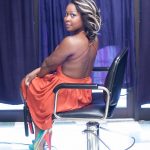 Latest posts by Paula Whitelocke (see all)
Comments
comments