For many women, the idea of "The Big Chop" is something that is terrifying, far fetched and unforeseeable.  Parting with your crowning glory is a huge step – especially in a society where long hair is held to a high standard, symbolizing beauty and femininity.  However, there are a number of ways that women can big chop without feeling like they've lost all of their sex appeal.  The excuse that I most often hear is, "it won't suit my face."  Short haircuts are far from one dimensional.  There is literally a big chop style for everyone.  Read on if you need some encouragement taking the plunge. In this article, I am going to discuss "Big Chop" with Flair: How to Rock Your TWA with Confidence. 
For those who may not know, "The Big Chop" refers to the act of cutting off all of your relaxer to fully transition to natural.  For some women, this can be sitting in a barbershop and getting a dark caesar.  However, this is not the only approach.  The biggest key to a successful big chop is CONFIDENCE.  Wearing a short haircut, fearlessly, is 90% of its appeal.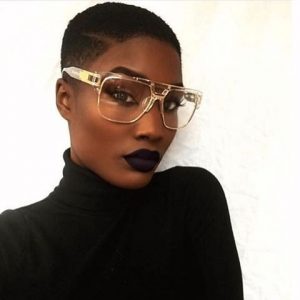 Additionally, the perfect big chop is most definitely a stylistic choice.  Choosing the big chop that's perfect for you is only a matter of careful selection and facial customization.
"Screw This" is the term that I would best pair with when a girl big chops into a baldie.  It is one of the fiercest moves that I can think of – I may be partial having done it twice 🙂  Cutting it all off is usually an impulse reaction, when a women is fed up and just wants to meet her natural hair.  The transitioning period is most definitely not for everyone.  In fact, dealing with two textures is often times seen as an annoyance.  The healthiest and most efficient way to transition is to big chop as early as possible, getting rid of the line of demarcation.  If you're set on what you want and have the confidence to match, this big chop is for you.  Jazz things up with a part to make your cut a bit sassy.
What if a baldie isn't for you?  Let's meet halfway.  A tapered haircut is perfect for almost every face shape.  With its short sides and lengthy top, this haircut elongates the ones of the face, adding height and slimming width.  For those with round faces, that feel a baldie may emphasize, a taper is perfection.  Whether faded on the sides or left with a little length, this style is flattering.  This also gives a simple style with little effort, which is perfect for failed twist outs or rod sets when you're just learning your journey.
A great way to fully transform your new do is to add color!  This is a great way to go into your new look with complete confidence.  It makes it not only about a new cut, but an entirely new you.  If you're feeling self conscious about the length, utilize color to add some excitement.  People will be so excited about your total transformation and it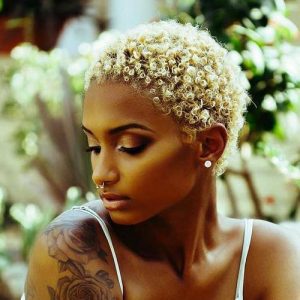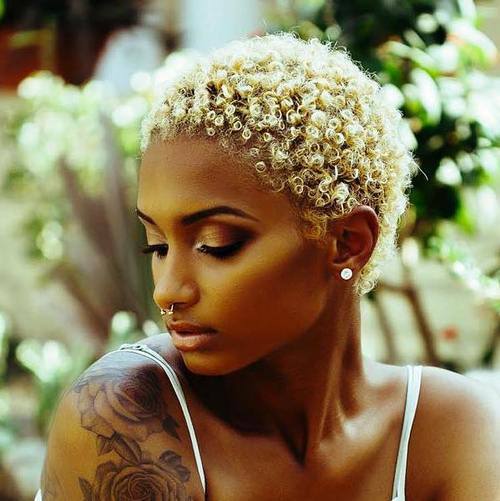 will be less about what you feel that you may be lacking.  Color can add an element that boosts your confidence and gives you a new outlook on this adaptive stage.  To keep your short hair moisturized use an effective hair oil. Finally, if you're thinking about chopping your hair off, then do it. This is also the perfect time for experimentation and switching things up!  Go for it!

I originally published on March 28, 2018 and updated on September 2, 2021.
The following two tabs change content below.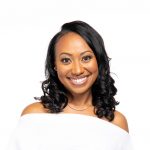 Brandelyn Green is the Founder of VoiceOfHair, a platform to help women of color find the best hair care products, regimens and hairstyles! Since starting VoiceOfHair in 2014 she has grown the social media platform to over 1MM+ on Instagram and Facebook. As a natural who is also a salon goer, she wanted to create a platform where people could find the best products, hairstylists, advice and trends.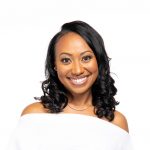 Latest posts by Brandelyn Green (see all)
Facebook Comments