Does your hair ever have you feeling like this, especially because of hair loss?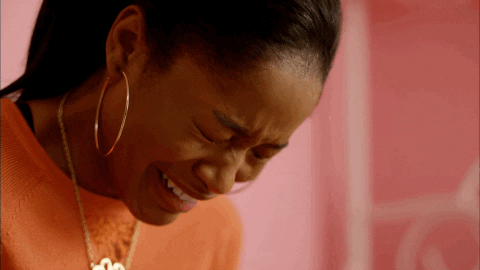 If so, you are not alone. At some point, almost all of us have struggled with hair loss because hair loss in women is actually more common than you might think.
WHY IS MY HAIR FALLING OUT? 
There can be many reasons for why you may be experiencing hair loss. It's true that men are more likely to lose their hair than women, but thinning hair and hair loss are also common in women, and no less demoralizing. A person can experience hair loss because of a range of simple reasons, like vitamin deficiency, to more complex issues, like a health concern.
However, in many cases, there are ways to treat hair loss – it just depends on the cause. Here are 6 common reasons why you might be seeing less hair on your head.
6 COMMON REASONS FOR HAIR LOSS
ANEMIA: Anemia is when your red blood cells decrease in your blood or when your blood has a reduced ability to carry oxygen. Approximately 1 in 10 women suffer from anemia due to an iron deficiency (the most common type of anemia), which is an easily fixable cause of hair loss. However, I recommend that you seek medical advice and have your doctor do a blood test to determine if you have anemia or not.
VITAMIN B12 DEFICIENCY: It is imperative that you have the proper vitamin intake. A lack of vitamin B12 can leave you feeling tired and low on energy. It can also take its toll on your hair. Vitamin B12 deficiencies can cause hair loss as it can affect the health of red blood cells, which are important for hair growth.
AGE: If you're going through menopause, changes in your body's hormones may also have an effect on your hair. It's important to realize that hair ages as your body ages. Unfortunately, as many people get older our hair naturally gets finer. It's a normal part of the aging process.
AUTO-IMMUNE ISSUES: An autoimmune disease is when your body's immune system mistakingly attacks your body. In fact, women experience autoimmune diseases at a rate 2 to 1 compared to men. Alopecia Areata is one of the most common autoimmune diseases that causes hair loss in women. Alopecia often results in unpredictable hair loss.
OVER STYLING: Vigorous styling and hair treatments over the years can cause your hair to fall out. Examples of this type of styling includes: tight braids, consistently wearing hair weaves, chemical relaxers to straighten your hair, any kind of harsh chemical applications, and constantly applying high heat.
MEDICATION: Several commonly taken medications can cause hair loss. Several studies suggest that some prescription medications can cause hair loss. Some examples of these medications include: birth control pills, blood pressure medications, acne medications, to name a few. I am not a doctor or medical professional so I DO NOT recommend that you discontinue any medications without your doctor's approval.
WHAT CAN YOU DO?
There are several things you can do to address your hair loss. One of the first things you can do is consult with your doctor about any medical issues that could be causing hair loss. You should also talk with your doctor about the impacts of your medications as well as vitamins, steroids, and any other treatments that may be necessary for you. I also recommend seeing a trusted dermatologist who can meet your unique needs. However, there are some easier options and some may take longer to see the effects.
Another thing you can do is commit to having a healthy haircare regimen. To do this, you'll need to commit to eating foods that are healthy and gives your body is proper nutrition. To help with hair loss, you can also use trusted haircare products.
Our founder, Brandy Green, purposefully made the PureFix Hair Elixir after over a year in development. She did this to make sure that the oil included a unique blend of 25 natural, vegan ingredients formulated to support longer, stronger and nourished hair. This product is light enough to use on fine hair and moisturizing enough for coily hair.
WHAT WE'VE DONE TO ADDRESS HAIR LOSS
The oil has a unique blend of essential oils, infused with Biotin, Black Seed Oil, Rosemary and Black Castor Oil to help you reach your healthy hair goals.
PureFix Elixir is a 6-in-1 hair and scalp treatment that works together to support healthy hair in the following ways:
Moisturizes and nourishes hair to support healthier hair for length retention and growth
Helps prevent and treat dry, flaky scalp
Seals in moisture and helps create shiny hair by penetrating the hair follicle
Helps to create a barrier against the environment to support length retention
Coats hair follicles to keep frizz away
The oil can be used as a hot oil treatment or pre-shampoo treatment to provide weightless moisture and shine
KEY TAKEAWAYS?
Just in case you're in a hurry, here are some key takeaways from this article.
If your hair is falling out, you are not alone. It has happened to many of us and there are things you can do to address hair loss.
Your hair could be falling out for many reasons, but 6 common reasons are: anemia, B12 deficiencies, age, autoimmune issues, over-styling, and medications.
There are several things you can do about hair loss such as see your medical doctor or a dermatologist.
Use trusted hair care products like the VoiceOfHair Pure Fix Elixir in your haircare regiment to keep your hair moisturized and healthy.
This article was originally written in November 2019 and was updated in October 2020. 

The following two tabs change content below.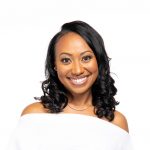 Brandelyn Green is the Founder of VoiceOfHair, a platform to help women of color find the best hair care products, regimens and hairstyles! Since starting VoiceOfHair in 2014 she has grown the social media platform to over 1MM+ on Instagram and Facebook. As a natural who is also a salon goer, she wanted to create a platform where people could find the best products, hairstylists, advice and trends.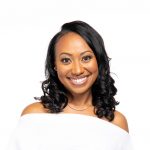 Latest posts by Brandelyn Green (see all)
Facebook Comments