We all know that life is hectic and in many cases, hair gets put on the back burner.  Nonetheless, women of class and style never want to be left with a bird's nest.  This is where the top knot comes in to save the day!
The Top Knot is a simple but sleek hairstyle.  From everyday errands to red carpet style, this look transcends scenarios.  Everyone has a bad hair day, but feeling defeated is not an option.  Here are some of my favorite takes on an effortless style to get you through the busy week!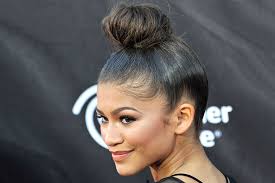 If you're completely over it, use your favorite saying product with some hold to smooth your hair up into a messy bun like Zenadaya.  To control the hair and smooth my hairline, I like to use Lived In Texture Paste by Mizani.  It provides a moveable, workable hold that doesn't dry hard and has a matte finish that keeps hair from looking oily.
Braid it up if you don't want to see any part of your hair.   Protective styling is beneficial and stylish.  Sometimes box braids can be overwhelming.  However, a large top knot full of braids is absolutely regal #WakandaForever.
Keep it natural and mimic this "cinnabun" top knot by @nicolemelton (pictured below).  This is perfect when you're over your day 3 braid out but don't feel like committing to wash day.  Pull your hair into a pony puff, then pin down your hair in sections to build texture on texture.  Refresh your hair with Mizani's 25 miracle milk to keep your hair conditioned and moisturized.
Vashtie Kola wears the top knot so nice, she had to do it twice 🙂  Rock two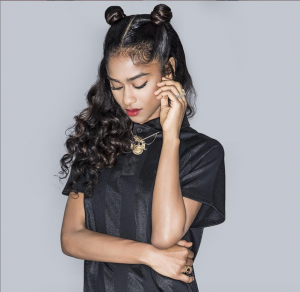 space buns to switch things up and add some fun to your lazy style.  Sleep in flexi rods to add some drama to the back until wash day.
You already know, Rih comes to slay.  Break out your Fenty Beauty Stunna and rock this edgy top knot.  It wouldn't channel the bad gal herself, if there was no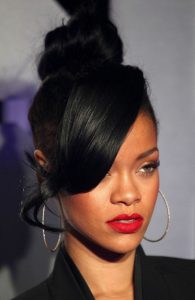 drama.  Add a sideswiped bang to this top knot for added texture.  This can take your style from everyday to runway, instantly.  Rock this from happy hour to evening gala… the possibilities are literally endless.  I love how this frames her face to make for some filter free photos on instagram.
Lastly, go all the way chic like Christina Milian.  She was carpet ready as she rocked this high fashion take on a timeless style.  It's almost as if bantu knot meets ballerina for this elegant look.  Play with the shape and add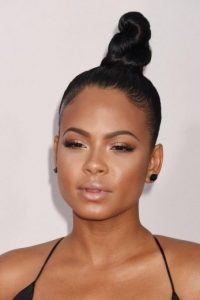 height to give this top knot drama and sophistication.  There's no better way to take advantage of a bad hair day than to pull it up into sheer regality.  Try Mizani's Lived IN Texture Cream to create the perfect baby hairs for this soft updo.
The following two tabs change content below.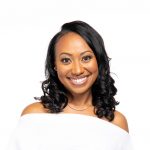 Brandelyn Green is the Founder of VoiceOfHair, a platform to help women of color find the best hair care products, regimens and hairstyles! Since starting VoiceOfHair in 2014 she has grown the social media platform to over 1MM+ on Instagram and Facebook. As a natural who is also a salon goer, she wanted to create a platform where people could find the best products, hairstylists, advice and trends.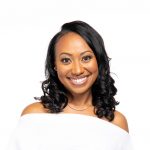 Latest posts by Brandelyn Green (see all)
Facebook Comments