Winter is here, which means that many women will be looking for winter protective styles for their natural hair. If you need protective style for the winter, then we have what you are looking for. In today's blog post, I share 6 beautiful protective styles that you can wear this winter. Wearing these styles can help your hair stay moisturized so it can continue to grow.  
1) Wigs and Extensions
https://www.instagram.com/p/B2UwU8aDECf/
Wigs and extensions are great styles to wear all year round, and especially in the winter. When you wear a wig your hair is braided underneath, allowing you to wear your extensions straight or curly. Keep in mind, when wearing a wig you do have to keep your hair underneath and scalp moisturized to prevent breakage. 
2) Bantu Knots
https://www.instagram.com/p/B7bu89GgChO/
I love bantu knots and they are one of my go-to protective styles. Bantu knots are a bold, offer a natural look, and can be a great protective style if you're looking for a low maintenance style. This style can be done on natural, heat-free hair or hair that has been blown out. These are simple little twisted knots in a circular motion that achieve a beautiful look. The best part about this style is you can get 2 styles in one when you decide to take the knots out! 
3) Cornrows
https://www.instagram.com/p/B5lifHpj9ha/
Cornrows are one of the easiest  protective hairstyles to rock.  You can't go wrong with these braids because you can get them styled to suit your face shape, age and personality.  You can put them in a bun, leave them down, add color or even get them braided in a ponytail. If you're looking for a style that will be easy to maintain, is a classic, and will give your hair a break from style manipulation, then then look no further. 
4) Head Wraps
https://www.instagram.com/p/BzS9kOEjFXB/
Head wraps are one of the easiest "get-up and-go" winter trends around. You can style your head wrap in many different ways. Depending on the look you're going for you can tie a knot in the back or even or the front, taking it from a day to a night look. The fabric used for your head wraps come in infinite colors and prints, so you can feel free to accessorize with your outfits of choice.
5) Passion Twists
https://www.instagram.com/p/BxC3DiMDtBu/
Passion twists are a very popular protective style. To make this style work, you'll need to get your hair braided down and then you add the crotchet braids or hair overtop. One of the major benefits of this style it that it is easy and simple. 
6) Marley Twist
https://www.instagram.com/p/B4x8dttDvnj/
Marley twist is typically a  more natural-looking style of twists. This is mainly due to the hair used for Marley twist being much lighter and flexible.  When wearing this style there is no tension on the hair which makes it a great protective hairstyle for the winter. 
Regardless of the winter protective style you decide to wear, it's critical that you keep your hair moisturized underneath so that it doesn't become brittle and break off.  A great way to keep your hair moisturized is by spraying with water (or a leave in spray) and then applying oil.  The oil will help to seal that moisture in.  We recommend using the VoiceOfHair PureFix Hair Elixir to keep your har and scalp moisturized under your protective styles.  This oil is made up of 25 natural ingredients that help promote a healthy scalp and seal in moisture!
Check out this video by @katscoils_ on how to apply it when wearing your protective styles!
This article was first published on January 24, 2020 and was updated on December 18, 2020.
The following two tabs change content below.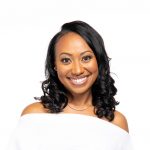 Brandelyn Green is the Founder of VoiceOfHair, a platform to help women of color find the best hair care products, regimens and hairstyles! Since starting VoiceOfHair in 2014 she has grown the social media platform to over 1MM+ on Instagram and Facebook. As a natural who is also a salon goer, she wanted to create a platform where people could find the best products, hairstylists, advice and trends.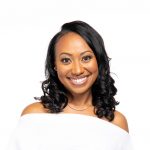 Latest posts by Brandelyn Green (see all)
Facebook Comments