One of the many causes of thinning hair and gradual hair loss is Traction alopecia. More than 1/3 of all African-American women and 17 percent of all African-American girls between the ages of 6 and 21 suffer from the disorder, according to the "Journal of the American Academy of Dermatology," reported by PR Web. If you spot the warning signs of traction alopecia early enough and you put a stop to whatever's causing it, then your hair will stop falling out and should – with time, patience and loving care – be completely restored to its former glory.  In this article we'll cover a few options for black women struggling with hair loss.
Better Hair Care
The ways in which you wear your hair is key. As much as we love protective styling, extensions, and wigs, if you're using them often, repeated stress on the scalp can lead to traction alopecia. Traction alopecia is caused by anything that pulls on the hair, ultimately damaging the root and can lead to scarring and permanent hair loss. It's a process that usually takes years. Underlying causes can be tight braiding, tight ponytails, or even just pulling at the hair. It's important to monitor how much hair you're losing in between styles, so you have a chance to stop it in its tracks if it is substantial. In addition, you should try the PureFix Hair Elixir, which is also a great scalp moisturizer (while promoting growth).  It has a cooling sensation once you rub it in and it's perfect for any hairstyle.
Prescription and Over-the-Counter Medications
Take doctor's prescribed medicine such as antibiotics to treat inflammation associated with traction alopecia. Incorporating food rich in iron and protein also stimulates hair regrowth.
Hair Replacement
If you've followed the guidelines given here and you are still not seeing regrowth, then it is possible that the damage to your follicles was permanent but this is something that your doctor/dermatologist can confirm. In that case, you might like to discuss the possibility of a hair transplant, which will effectively mask the problem.
Hair transplants remove hair grafts from healthy areas of the scalp for placement to thinning or bald areas. Single hair grafts provide the replacement for the hairline, with multiple-strand donor grafts filling in the balance of balding areas.  Because this is a more invasive solution it is very costly (estimated to cost between $4,000 and $15,000).
However, depending on the severity of your hair loss you may be able to utilize temporary solutions such as hair fibers, that can be sprayed onto the hair for a more natural and fuller look or hair prosthetics (custom wig units).
Embrace It
While there are solutions that may restore your hair, the other alternative is to embrace your condition and wear a short or even shaved style.  The natural hair movement has given many women the courage they needed to ditch the wigs and go "au naturale!"  If this is your choice, remember what India Arie said, "I am not my hair" and be confident while rocking your short, natural cut.  If you're considering doing The Big Chop check out this article on how to rock your TWA (teenie weenie afro) with confidence.
Hair loss can be a very devastating experience, however the options we have today to treat and even mask this condition has improved over the years.  Do your research, find credible professionals who can diagnose your condition and love your hair– regardless of the stage that it's at.

The following two tabs change content below.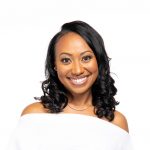 Brandelyn Green is the Founder of VoiceOfHair, a platform to help women of color find the best hair care products, regimens and hairstyles! Since starting VoiceOfHair in 2014 she has grown the social media platform to over 1MM+ on Instagram and Facebook. As a natural who is also a salon goer, she wanted to create a platform where people could find the best products, hairstylists, advice and trends.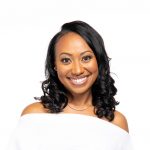 Latest posts by Brandelyn Green (see all)
Facebook Comments