Fall is here again and do you know what that means? It means it is time for change and transformation. For our hair, fall is typically the season when we feel the urge to switch up our looks. This fall is no different as many women are looking to take their hair in a new direction. In this article, I am going to share 7 hairstyles to that you can wear this fall to change and spice up your hair look. You can't go wrong with any of these fall hairstyles. 
#1 Ponytails
If you are in need of a hair change this fall, then try a simple but classic look: ponytails. Ponytails and curls are still look amazing. And while you're at it, you might want to add a little color to your ponytail. The burgundy color is a perfect look for the fall.
#2 Fall Colors
Since it is fall, the blowout season is in full effect! You might want to keep your same hairstyle but switch it up by adding some color to your hair. Adding fall tones and highlights on a silk press is a gorgeous look and a look you can't go wrong with.
#3 Big Chop
Have you been thinking about cutting your hair? Well, this is the season of big chops. If you're ready for a fresh start, then doing a big chop might be just right for you. While you are at it, add some color to your hair to give it a new look for your new journey.
#4 Bowl Cut
If you already have done the big chop or just like to wear your hair short, then the bowl cut might be just what you're looking for. Fringe bangs on short cuts are a fall favorite and are perfect for beanies and scarves.
#5 Faux Locs
Do you want to wear a protective styles this fall? If so, then faux locs might be just what you're looking for. Faux locs are the perfect protective style for the fall.  You can spice it up with some colors and jewels.
#6 Bob Cut
It is always a good time to wear a bob cut. The bob life is all year round and especially in the fall. You can never go wrong with a bob.  Since it is time for a change, you should shed those dead ins and rock a short or long bob (lob) this season.
#7 Feed-In Braids
If you've ever thought about getting feed-in braids, then this is a good time to do it. Fall is all about protecting your hair from the changing weather conditions. What better way to do so than to rock this half-up half-down feed-in style braids.
I hope you make this your best fall season yet. It is time for a positive change and don't forget your hair in all of your transitions. The fall season is the perfect excuse for a new look.  Switch up your look this fall and try something different.
This article was updated on October 2020. 
The following two tabs change content below.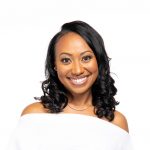 Brandelyn Green is the Founder of VoiceOfHair, a platform to help women of color find the best hair care products, regimens and hairstyles! Since starting VoiceOfHair in 2014 she has grown the social media platform to over 1MM+ on Instagram and Facebook. As a natural who is also a salon goer, she wanted to create a platform where people could find the best products, hairstylists, advice and trends.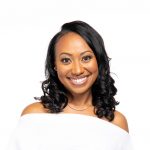 Latest posts by Brandelyn Green (see all)
Facebook Comments