Fall is here and this is typically the season we feel the urge to switch up our looks. It's the time of year we begin to wear warm, earthy tones and chic bob cut. This season women all over the world are looking to take their hair in a new direction. In this article we will highlight 7 hairstyles to that you can rock this fall to spice up your look! 
Ponytails
In need of a change this season? Ponytails and curls with a deep burgundy color are a perfect look for the fall.
Fall Colors
The blowout season is in full effect! Adding fall tones and highlights on a silk press is a gorgeous look.
Big Chop
Big chops are in this season, ready for a fresh start? How about a big chop with a color change to give to a new look for your new journey.
Bowl Cut
Are you rocking a short cut? Fringe bangs on short cuts are a fall favorite, perfect for beanies and scarves!
Faux Locs
Protective styles are a must! Faux locs are the perfect protective style for the fall.  You can spice it up with some colors and jewels.
Bob Cut
The bob life is all year round! You can never go wrong with a bob.  Shed those dead ins and rock a short or long bob (lob) this season.
Feed-In Braids
Fall is all about protecting your hair from the changing weather conditions. What better way to do so than to rock this half-up half-down feed,-in style braids.
The new season is the perfect excuse for a new look.  Switch up your look this fall and try something different!
The following two tabs change content below.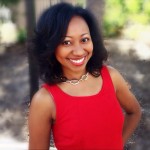 Brandelyn Green
Brandelyn Green is the Founder of Voice of Hair, a platform to help women of color find the best hairstyles and hairstylists! After living in 8 cities and in Sweden within a 10 year span Brandelyn became frustrated after trying to find trusted hairstylists who could help her maintain her natural hair. Since starting VoiceOfHair in 2014 she has grown the social media platform to over 1MM+ on Instagram and Facebook. As a natural who is also a salon goer, she wanted to create a platform where people could find the best products, hairstylists, advice and trends. VoiceOfHair provides hairspiration (hair + inspiration) as well as styling tips for women with relaxed and natural hair!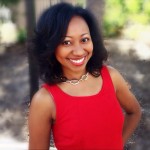 Latest posts by Brandelyn Green (see all)
Facebook Comments