If you are considering creating YouTube videos or social media tutorials, the first piece of recommended equipment is a 'ring light'.  Ring Lights provide an EVEN amount of light for your background.
 They illuminate the subject in focus and give a soft but bright finish to your photos and videos.  These things can really get up there in price!  I have personally seen them range anywhere from $75-300, and honestly I still plan on getting an official one, but this will do for now.  
Pictured above is everything you need.  For step-by-step instructions on how to create your ring light check out my recent blog post HERE  .
The following two tabs change content below.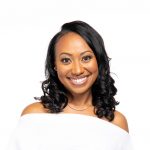 Brandelyn Green is the Founder of VoiceOfHair, a platform to help women of color find the best hair care products, regimens and hairstyles! Since starting VoiceOfHair in 2014 she has grown the social media platform to over 1MM+ on Instagram and Facebook. As a natural who is also a salon goer, she wanted to create a platform where people could find the best products, hairstylists, advice and trends.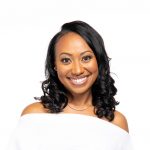 Latest posts by Brandelyn Green (see all)
Facebook Comments