If you are considering creating YouTube videos or social media tutorials, the first piece of recommended equipment is a 'ring light'.  Ring Lights provide an EVEN amount of light for your background.
 They illuminate the subject in focus and give a soft but bright finish to your photos and videos.  These things can really get up there in price!  I have personally seen them range anywhere from $75-300, and honestly I still plan on getting an official one, but this will do for now.  
Pictured above is everything you need.  For step-by-step instructions on how to create your ring light check out my recent blog post HERE  .
The following two tabs change content below.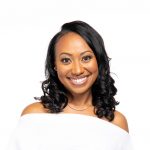 Brandelyn Green is the Founder of VoiceOfHair, a platform to help women of color find the best hairstyles and hairstylists! After living in 8 cities and in Sweden within a 10 year span Brandelyn became frustrated after trying to find trusted hairstylists who could help her maintain her natural hair. Since starting VoiceOfHair in 2014 she has grown the social media platform to over 1MM+ on Instagram and Facebook. As a natural who is also a salon goer, she wanted to create a platform where people could find the best products, hairstylists, advice and trends. VoiceOfHair provides hairspiration (hair + inspiration) as well as styling tips for women with relaxed and natural hair!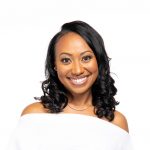 Latest posts by Brandelyn Green (see all)
Facebook Comments