A girl can never have too many reds right?  Right!  You need a 'red' for the car, your purse, home, your other purse that you only use when you go out, etc.  Here are 5 must haves for your collection!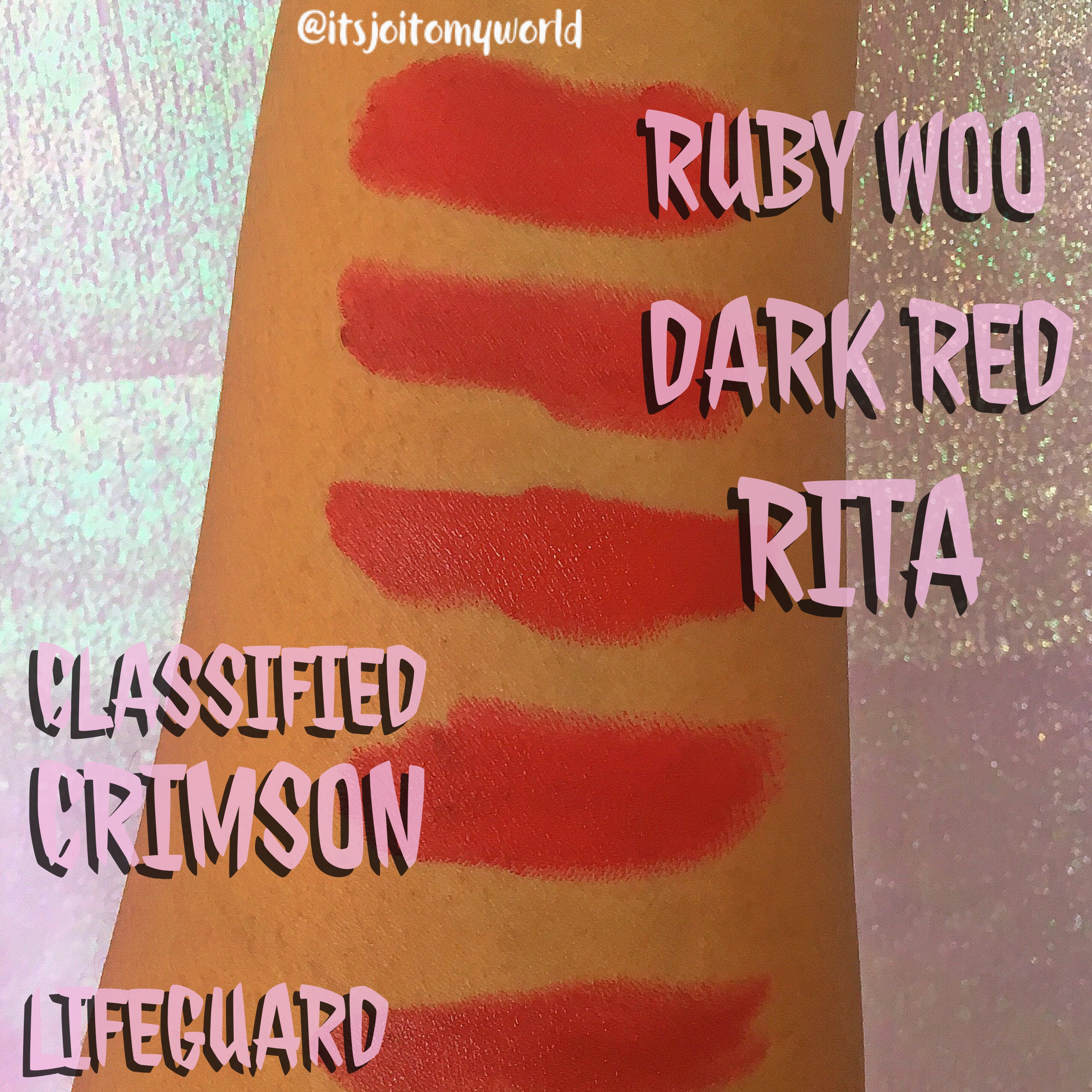 These are 5 must haves because they are quality lippies and vary tremendously in pricing.  Something for everyone!  But what makes a good lipstick, "good"?  Because I already know that red is good shade for me, first thing I look for in a red lipstick is the texture.  Is this going to stay on my lips or my teeth?  This is a HUGE reason why I tend to choose 'matte' type lipsticks.  If the lipstick is too creamy, I can guess where it will end up.  The next big thing I look for is the 'long-wearing' ability.  If the lipstick is hard to get off of your lips in the store, buy it!  That color is not going to fade and you will not have to continuously reapply.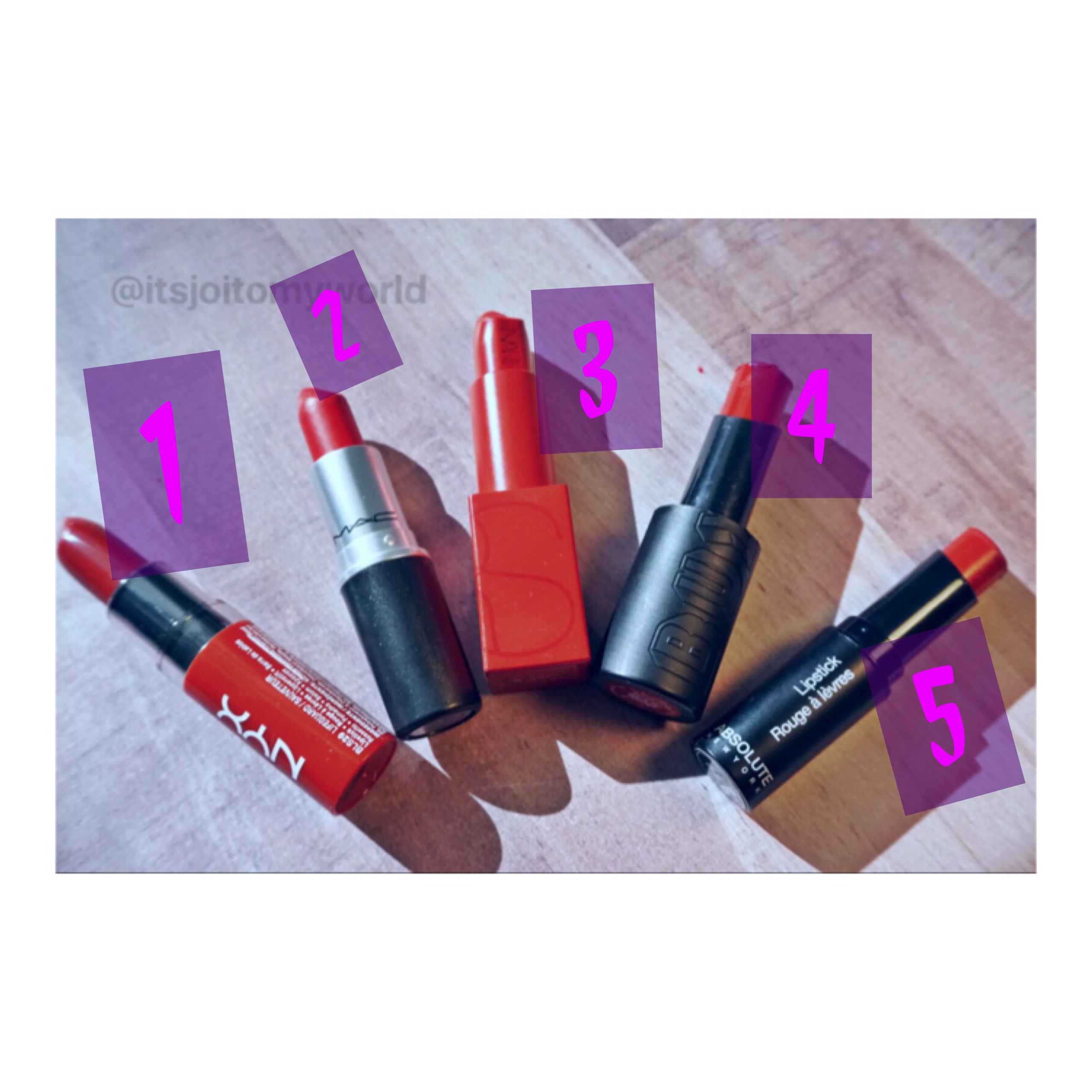 NYX Butter Lipstick "BLS29 LIFEGUARD" retails at $5.99 at most retailers
MAC Retro Matte "Ruby Woo" retails at $17.00
NARS Audacious Lipstick "RITA" retails at $34.00
BUXOM Bold Gel Lipstick "Classified Crimson" retails at $22.00
Absolute New York Matte Stick "NFA52 Dark Red" retails at $6.00
The following two tabs change content below.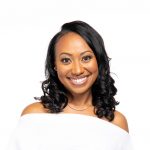 Brandelyn Green is the Founder of VoiceOfHair, a platform to help women of color find the best hair care products, regimens and hairstyles! Since starting VoiceOfHair in 2014 she has grown the social media platform to over 1MM+ on Instagram and Facebook. As a natural who is also a salon goer, she wanted to create a platform where people could find the best products, hairstylists, advice and trends.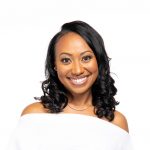 Latest posts by Brandelyn Green (see all)
Facebook Comments