Y'all my favorite thing to do is beat my face. It's crazy how much I have fallen in love with makeup over this past year. I'm constantly working on getting better and I have defiantly come a a very long since my box eyebrow days. I'm more of a matte full coverage type of girl, but sometimes I  just want a natural beat. In the video below I show you exactly how I do a "no makeup makeup look."
I used the La Girl Pro Coverage Illuminating Foundation because, for me, if gives off such a natural finish. The key to a natural beat is to use a medium coverage foundation. You also want to use a concealer that is your skin tone or only one shade lighter. My favorite part when doing my face is applying a highlighter. Now, you don't want to go too crazy for a natural look. My favorite highlighter EVER for my natural days is the Anastasia Beverly Hills illuminator in the shade Peach Nectar.
Here's a full list of the products I used:
Miliani Prime Shield Primer
LA Girl Cosmetics Pro Coverage Illuminating Foundation
Maybelline Fit Me Concealer in 35 Cafe
Milani Prep + Set + Go Transparent Face Powder
NYX Blush in Soft Spoken
KoKo Lashes in style Risque
Maybelline Colossal Big Shot Mascara
Hope this helps! Be sure to subscribe to my channel and follow me on Instagram @doyouboo for more tutorials!
The following two tabs change content below.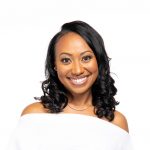 Brandelyn Green is the Founder of VoiceOfHair, a platform to help women of color find the best hair care products, regimens and hairstyles! Since starting VoiceOfHair in 2014 she has grown the social media platform to over 1MM+ on Instagram and Facebook. As a natural who is also a salon goer, she wanted to create a platform where people could find the best products, hairstylists, advice and trends.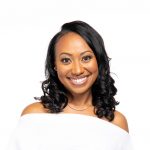 Latest posts by Brandelyn Green (see all)
Facebook Comments