Growing healthy hair is something that should be part of all of our hair goals and routine. But growing healthy hair does not just happen on its on. In fact, it takes many things, but one of them is, using the best natural ingredients. One of those key ingredients that can help with hair growth is essential oils. In today's article I am going to discuss the 10 best natural ingredients to stimulate hair growth.
What are Essential Oils and Their Benefits
We often hear people use the term essential oils, but rarely do people define what they are. So what exactly are  essential oils? Put simply, essential oils are compounds that have been extracted from a plants. The good thing is that these oils include the smell and essence of plants, which make them very useful.
In addition, essential oils are full of great benefits. One huge benefit of essential oils is hair health. This specifically includes helping your hair to grow, be strong, and shine. Essential oils have also been used to help reduce stress and anxiety, headaches, insomnia, and reduce inflammation. Below are 10 essential oils that stimulate hair growth.
#1 Black Seed Oil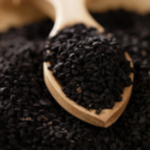 Black Seed Oil acts as a natural moisturizer that rids your hair and scalp of dryness.  This oil is composed of "nigella" and other antihistamine properties which have been found to regrow hair, which are ingredients that can make your hair thicker and longer. The anti-inflammatory components in black seed decrease the swelling on the scalp, which can hinder hair growth. Nigella Sativa is said to help move dormant hair follicles.
---
#2 Rosemary Oil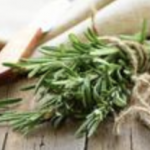 Beyond stimulating hair growth, Rosemary Oil is used to prevents premature graying and dandruff. It may also help dry or itchy scalp. Say goodbye to all your hair worries with rosemary oil. It infuses new life to thinning hair, gives you thicker hair, and helps treat dandruff. Additionally, this essential oil has also been found to stimulate hair growth and treat alopecia.
---
#3 Black Castor Oil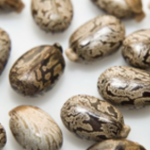 Black Castor Oil is made up of ricinoleic acid, Omega 6 and 9 fatty acids, and Vitamin E which helps improves blood circulation to your scalp, and thus promoting growth.  It also helps treat dandruff, reduce split ends and breakage.
---
#4 Avocado Oil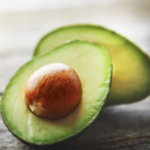 Avocado Oil is very lightweight which is why it is easily absorbed and is often used as a carrier oil with other oils. Avocado oil helps stimulate blood flow and unclog blocked hair follicles. It is good for moisturizing dry, damaged hair by deep conditioning and strengthening it. Avocado oil is said to help reduce dandruff, prevent breakage, detangle hair and protect hair from damage. This oil is rich in antioxidants, minerals, essential fatty acids, biotin and Vitamin A, B-5 and E.
---
#5 Jojoba Oil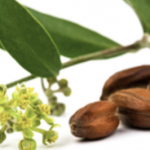 Jojoba Oil mimics the natural oil sebum, which is produced in our scalp. Sebum nourishes our hair and follicles and maximizes the rate at which our hair grows. Jojoba oil has anti-fungal properties that help in getting rid of the layer of dead skin, dandruff, and dirt and leaves behind a clean and well-hydrated scalp.
---
#6 Rice Bran Oil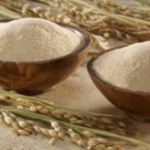 Oryza Sativa (Rice) Bran Oil contains antioxidants, such as omega-3 and omega-6 essential fatty acids, that have been known to nourish hair while slowing down the process of premature greying. The ferulic acid and esters present in rice bran oil stimulate hair growth.  Additionally, rice bran oil helps to normalize the oiliness of the scalp.
---
#7 Neem Seed Oil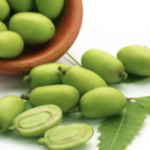 Melia Azadirachta (Neem) Seed Oil is an ancient Indian medicine.  It has been used to treat various skin and scalp conditions. Neem oil is very high in Vitamin E, which is an important antioxidant that supports hair growth.  Neem oil has a high moisture capacity, as it helps the hair to better retain moisture that has been deposited. Neem also has regenerative properties that support healthy cell division and stimulate hair follicle growth and function.
---
#8 Safflower Oil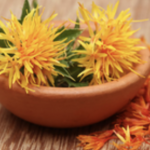 Carthamus Tinctoirus (Safflower) Oil is a carrier oil that helps relieve dandruff and gives moisture to dried follicles. It strengthens your scalp by penetrating the follicles deeply.  Safflower oil is high in Vitamin E and oleic acid, which help to safeguard the scalp and hair. This oil improves circulation in the scalp and as a result, stimulates hair growth and strengthens hair follicles.  Safflower oil also helps relieve dandruff and helps to moisturize dried follicles. In addition, it helps to strengthen your scalp and hair by deeply penetrating the follicles for excellent moisture.
---
#9 Linseed Oil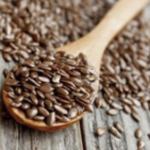 Linum Usitatissimum (Linseed) Seed Oil comes from the flaxseed plant and is a good source of Omega 3, which contains natural ingredients that promote hair growth.  Because of linseed oil's anti-inflammatory properties, hair problems exacerbated by scalp psoriasis or eczema of the scalp may improve after applying it.
---
#10 Sesame Seed Oil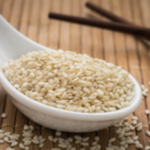 Sesamum Indicum (Sesame) Seed Oil is full of fatty acids, such as linoleic acid, oleic acid, palmitic acid, stearic acid, which have proven to encourage hair growth and even prevent premature greying. This oil can help to revitalize your hair and scalp from damage caused by over-styling and heat. It also serves as a natural way of blocking UV rays and protecting your hair.
---
So, as you can tell essential oils are really powerful tools in your beauty cabinet that shouldn't be overlooked. But it can be a lot to put together the perfect mix of oils that will support healthy hair growth. You can either take the very long amounts of time trying to figure this out or use products that already have the correct blend of products. That's why we recommend using products like the the PureFix Hair Elixir which has many of these oils plus 25+ natural, vegan ingredients formulated to support stronger, longer, and nourished hair. The next time your hair is in need of the perfect sealant or growth aid, check it out.

This article was first published on June 12, 2019 and was updated on August 17, 2021.
The following two tabs change content below.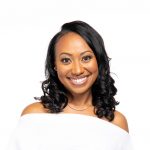 Brandelyn Green is the Founder of VoiceOfHair, a platform to help women of color find the best hair care products, regimens and hairstyles! Since starting VoiceOfHair in 2014 she has grown the social media platform to over 1MM+ on Instagram and Facebook. As a natural who is also a salon goer, she wanted to create a platform where people could find the best products, hairstylists, advice and trends.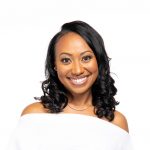 Latest posts by Brandelyn Green (see all)
Facebook Comments