It seems like everyday someone is talking about taking vitamins for hair growth. But have you ever wondered what is all the hype about with hair vitamins? There are many important reasons for why people take hair vitamins, especially women. You may understand some of the benefits of hair vitamins. However, you may be still wondering: how do I know when it might be time for hair vitamins? In today's blog, I am going to discuss 3 Signs to Know that It's Time to Start Taking Hair Vitamins. I am going to keep this short, sweet, and to the point.
#1) You're Experiencing Hair Challenges
Nearly all of us experience hair challenges. I have had my fair share of hair challenges. To be completely honest, I still do because a healthy hair journey is not an event but a process. So remember, you're not alone. If you're having hair challenges, then hair vitamins might be just what you need. This is because hair vitamins have been associated with helping women improve many hair challenges. Therefore, it may be time to start taking hair vitamins if you are struggling with dry hair, hair loss, or slow hair growth, to name a few. In fact, 40% of women start to experience hair loss by the age of 40. But, there is good news. Many hair vitamins contain important nutrients that can help address some of the previously mentioned hair challenges.
#2) You Have Vitamin Deficiencies
There are some key micronutrients that can support your hair growth. Often times, to get the right amount of micronutrients that you need would require you to consume a constant and healthy diet of certain super foods. However, the reality is that most people do not consume the daily amount of fresh fruits and vegetables that our bodies need. Therefore, hair vitamins can be a great source of getting some recommended amounts of key things like Vitamin A, Vitamin B, Vitamin B12, Vitamin C, Iron, Biotin, and Zinc. Getting the proper amount of these micronutrients is essential and they help promote not only a healthy body, but also healthy hair. Having a healthy diet is critical to an overall healthy hair journey.
#3) You Are Serious About a Healthy Hair Regimen
To reach your hair goals, you are going to need to be serious about practicing a healthy hair regimen. Period. My goal is not just for you to reach your hair goals, but to also be healthy as a person and love what you see when you look in the mirror. Therefore, a healthy hair regimen is about consistency, patience, developing good habits (e.g., eating, drinking, sleep, exercise, etc.), and using the right products such as vitamins for hair growth and hair oils. Another part of being serious about a healthy hair regimen is setting realistic hair goals when you start taking hair vitamins. You have to be clear that vitamins that promote hair growth are not "magic pills." In other words, your hair is not going to grow 10 inches overnight, after you take your first hair vitamin. In fact, hair typically only grows about 1/2 inch per month and it may take up to 90 days before you see growth after taking hair vitamins. But with a healthy hair regimen you should more than likely start to see healthy growth.
Final Thoughts About Hair Vitamins
If you can identify with the three signs that I mentioned above, then it may be time for you to start taking hair vitamins such as the VoiceOfHair gummies. Finally, I want to remind you that I am not a doctor. Therefore, I recommend that you speak with your doctor or health care professional before you start taking any supplements or make any major changes to your diet. Please share this article with friends and family. Also, please leave your comments and questions below because I'd love to hear from you.
The following two tabs change content below.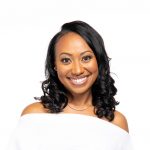 Brandelyn Green is the Founder of VoiceOfHair, a platform to help women of color find the best hair care products, regimens and hairstyles! Since starting VoiceOfHair in 2014 she has grown the social media platform to over 1MM+ on Instagram and Facebook. As a natural who is also a salon goer, she wanted to create a platform where people could find the best products, hairstylists, advice and trends.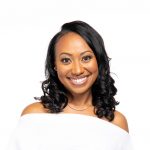 Latest posts by Brandelyn Green (see all)
Facebook Comments