Too often we think that there is some miracle product out there that can magically grow our hair over night. Some women think if they are bald on Monday, they can apply some product, and wake up on Wednesday looking like this . . .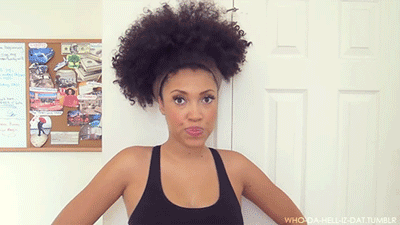 Girl, if it was only that easy . . . .
That is simply not true. Maintaining healthy and growing hair is not an overnight fix but a process. This process takes education, consistency, and most of all: patience. Below I share 5 truths everyone should know about hair growth oils for women.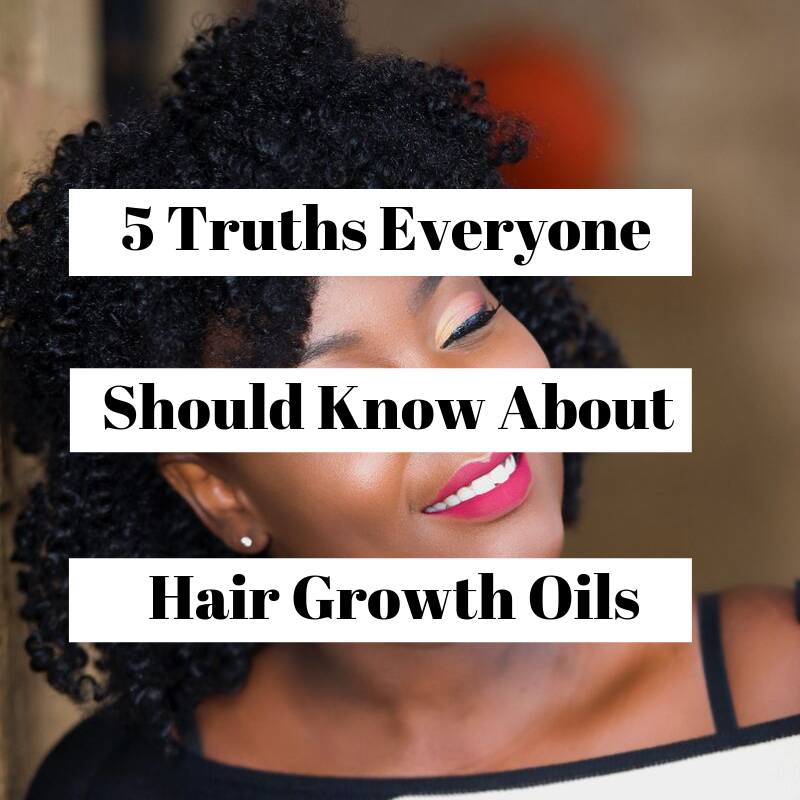 #1 Not all oils are created equal. 
Some oils are created to grow your hair instantly even if the ingredients can cause cancer. Other oils are created to stimulate hair growth in a healthy manner. This healthy approach may however require patience, persistence, and the word everyone hates to hear: time. But here's the key:  you want an oil that can penetrate your hair, get into your hair shaft, and moisturize your scalp and hair from the inside out. The oils that can penetrate the hair shaft are coconut oil, olive oil, and avocado oils, to name a few. However, all penetration is not created equally. In other words, some of these oils penetrate the hair shaft much deeper than others. Some of these oils include jojoba oil, grapeseed oil, castor oil, argan oil, and sweet almond oil seal in moisture. These oils also coat the hair shaft. As a result, these oils are great for adding luster and smoothness to your hair.
#2 Hair growth is the result of blood flow to your hair follicle, not oil.
When blood flows from the vessels to your scalp it feeds the root of the hair and causes hair to grow. Using essential oils on the scalp is a great way to get follicles alive and kicking, to help stimulate that hair growth. You can work them into your head massage allowing them to penetrate the scalp. You can just apply them before hopping into bed. Adding these wonder products to your grooming regime is a surefire way of stimulating follicles for hair growth.
#3 Growing your hair is not magical and based on something you use one time.
All good things take time to grow– including your hair.  On average hair grows about 1/2″ per month.  Similar to how plants grow, hair growth starts at the root.  You may not see something happening immediately, but you have to trust the process and give it time for the results to be seen above the scalp. We understand that waiting on your hair to grow comes with a lot of frustration but patience is a vital key to seeing results.
#4 Hair growth oils are not a substitute for medical and dermatological attention. 
Simply put, if you have a medical condition that has an impact on the health and growth of your hair, it is important to seek the advice of a medical expert to understand your treatment options. While there are some illnesses and medication that can lead to hair loss, medical professionals may have alternatives for you to try.  If a hair growth oil is all natural (no added chemicals) then it it should be safe to use along with any medicine you may be taking.  However, always be sure to check with your doctor first.
#5  Hair growth oil is not a substitute, it's a supplement.
Hair growth is the result of a healthy hair care regimen. What you put in your body and on your hair does have a direct correlation with the result you see. Using hair growth oils can definitely help enhance your results. However, it is still very important that you are maintaining your physical health and using products that are beneficial for your hair's texture and condition.
Look, I understand the struggle of finding products that work. You are not alone. I have heard from thousands of women who are also tired of products that simply don't show results. This is why I went to work to solve this problem. If you are looking for a product that works together with your already established healthy hair care regime, check out the Voice of Hair PureFix Elixir. This 6-in-1 hair and scalp treatment that works together to support longer, stronger and moisturized hair.
The following two tabs change content below.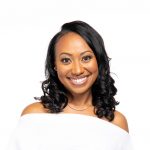 Brandelyn Green is the Founder of VoiceOfHair, a platform to help women of color find the best hair care products, regimens and hairstyles! Since starting VoiceOfHair in 2014 she has grown the social media platform to over 1MM+ on Instagram and Facebook. As a natural who is also a salon goer, she wanted to create a platform where people could find the best products, hairstylists, advice and trends.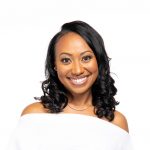 Latest posts by Brandelyn Green (see all)
Facebook Comments