Biotin is a type of vitamin B and its supplements are not the hair loss cure-all they were once thought to be. If you've ever spent time researching ways to promote healthy hair, you've probably learned a thing or two about the B vitamin. One quick Google search brings up thousands of articles about this famous B vitamin, but is there an untold truth between it and hair loss? In this article, I will discuss the science behind biotin & hair loss, the untold truth as well its relationship to supplements and your diet.
The Science
Before we start, let me be clear on one thing: I am not a doctor or medical professional.  Although I have a degree in engineering, I always recommend that you check with a medical professional about the impact of vitamins and supplements on your hair before you start using them. Now that we have that out of the way, let's break down the science. Keratin is a protein that is found in hair, skin, and nails. Biotin aids in the catabolism of amino acids, which is a breaking down of the molecules in order for new proteins to be formed. One protein that's formed as a result is Keratin. This means that biotin plays an important and indirect role in the health of hair, skin, and nails.
The Benefits
Studies have shown that Biotin can stop hair loss. While Biotin is a good supplement for hair growth it will not act as a hair restoration overnight. Moreover, those of us who have been solely focusing on Biotin's beauty benefits may need to start thinking of this B vitamin as a whole-body vitamin if we intend to maximize its many uses. Biotin contains multiple different vitamins that help restore hair, for those who have biotin deficiencies.  Biotin also helps improve the thickness and adds shine to our hair.   Your body does actually need biotin and its vitamins to convert nutrients. If your diet contains lots of healthy proteins and whole grains you are likely getting all the biotin you need.
This is why  biotin deficiencies are considered rare amongst Americans, however if  it exists it can seriously impact your health.
Some warning signs that you may have a biotin deficiency are:
hair loss
confusion or memory problems
skin rash, especially around the nose and mouth
nausea and abdominal cramping
muscle pain and cramping
If there is not enough B vitamin the body you can experience hair loss or even itchy scalp. Check with your doctor to see if you are at risk for a biotin deficiency and see what the recommended intake is for your diet.
Supplements & Diet
If you do not want to take any supplements for hair loss there are other ways to get vitamin B into your body. Some of these ways include eating different foods such as meats, egg, nuts and soybeans, whole grains, bananas, and even mushrooms, to name a few sources. However, restoring hair loss is not a quick-fix. It may take several months for you to actually notice hair growth from the increase in vitamin B. Therefore, it is very important for you to be consistent with your biotin intake.
The truth is, this form of vitamin B is useful for more than just healthy hair. If you're experiencing hair thinning or hair loss, biotin may assist in hair regrowth. You may already be getting the amount of Biotin that you need through your diet, so again talk with your doctor about the best option for you and be sure to follow any dosage guidelines that they provide.
The following two tabs change content below.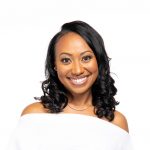 Brandelyn Green is the Founder of VoiceOfHair, a platform to help women of color find the best hair care products, regimens and hairstyles! Since starting VoiceOfHair in 2014 she has grown the social media platform to over 1MM+ on Instagram and Facebook. As a natural who is also a salon goer, she wanted to create a platform where people could find the best products, hairstylists, advice and trends.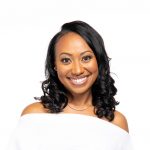 Latest posts by Brandelyn Green (see all)
Facebook Comments