Hair goals for most women include having soft and perfectly moisturized hair.  However many of us struggle with dry, brittle tresses despite all the information that YouTube has to offer and our best efforts to seal in moisture using the LOC method.  Understanding the cause of dry hair and taking the necessary steps to fix it will eventually lead to a healthy, moisturized hair journey.
Dry hair occurs when the hair shaft cannot absorb or retain enough moisture, resulting in a brittle, lackluster look and feel. Dry hair may result from washing too frequently, using harsh soaps and heated styling tools, or excessive exposure to the elements.  Honestly, there are so many contributing factors to dry hair that it's impossible to diagnose without getting down to the details.
Here are several common reasons your  hair may be dry:
Your scalp isn't making enough moisture. When your hair does not make enough oil, it ultimately leads to dry hair. As you age, your hair naturally makes less oil. Since the roots are under your skin, dry scalp goes along with dry hair. Dry scalp peels and sheds, leading to dandruff flakes on your shoulders.
The moisture you have is escaping. A layer of your hair called the cuticle protects the hair and keeps moisture in. When a cuticle's layers separate and peel away from hair its ability to hold moisture is compromised which causes oil from your scalp to escape.
The Problems
Over-washing or using a harsh shampoo that strips away your hair's natural oils
Blow drying your hair too often (drying your hair out) — especially when you apply alcohol-based styling products first
Using heat tools (i.e. flat irons, wand curls, curling irons)
Exposing your hair to lots of sun, wind, or dry air
Applying chemical treatments, including hair color or relaxers
Simple Solutions
Wash your hair less often or consider co-washing with a conditioner instead of a shampoo (if you have to wash more than once/week)
Use a sulfate free shampoo made specifically to help dry hair because it will have fewer drying detergents
Use hair products that don't have the bad alcohols (such as Isopropyl and Propyl) because they are drying
Follow the shampoo with a moisturizing conditioner. It will keep cuticles lying flat so they hold in natural oils
Massage jojoba oil or coconut oil into your scalp to replenish moisture.
We recommend that you use the PureFix Hair Elixir which is a 6-in-1 hair and scalp treatment and moisturizer. Its all-natural ingredients work together to support longer, stronger hair and to promote hair growth.
Hopefully, these hair care tips and tricks above have taught you more about some causes of dry hair and how to keep your hair looking vibrant and soft.

The following two tabs change content below.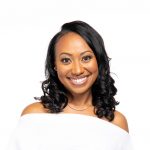 Brandelyn Green is the Founder of VoiceOfHair, a platform to help women of color find the best hairstyles and hairstylists! After living in 8 cities and in Sweden within a 10 year span Brandelyn became frustrated after trying to find trusted hairstylists who could help her maintain her natural hair. Since starting VoiceOfHair in 2014 she has grown the social media platform to over 1MM+ on Instagram and Facebook. As a natural who is also a salon goer, she wanted to create a platform where people could find the best products, hairstylists, advice and trends. VoiceOfHair provides hairspiration (hair + inspiration) as well as styling tips for women with relaxed and natural hair!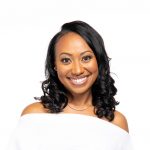 Latest posts by Brandelyn Green (see all)
Facebook Comments