You ever wonder how you can get those perfectly defined, bouncy curls, like the ones you see your favorite YouTubers rocking? Well it starts with using the right products for your hair and the proper styling techniques.  YouTuber,  Rayna (Happy Curl Happy Girl)  shows us how she achieves fluffy curls with tons of body, with a Twist & Curl tutorial on natural hair  using True by Made Beautiful hair products!
Here's how Rayna achieved this look:
In this video I'm using True By Made Beautiful line to do a twist and curl.
I shampooed twice with their moisturizing shampoo.
I then deep conditioned with their Intensive Treatment Masque
I then uses their leave in conditioner for extra moisture
Followed up with their conditioning styling Creme and put my hair in about approximately 12 twists
 I rolled each twist with a perm rod and let air dry over night
 In the morning, I carefully unraveled the twists with my hands coated in mint almond oil. I began separating my twists for more volume. I separated the hair where it naturally wanted to come apart. I then followed up with my pick for more fluffing and more volume.
At night I pineapple'd for a stretch. The style lasted about 2 and half days due to using a styling product with light hold.
Is this something you think you will try? It seems pretty easy, right? Follow Rayna on Instagram at @HappyCurlHappyGirl and on YouTube to see more tutorials from her! Got questions? Drop us a line in the comments.
The following two tabs change content below.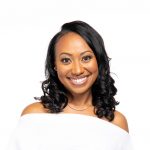 Brandelyn Green is the Founder of VoiceOfHair, a platform to help women of color find the best hair care products, regimens and hairstyles! Since starting VoiceOfHair in 2014 she has grown the social media platform to over 1MM+ on Instagram and Facebook. As a natural who is also a salon goer, she wanted to create a platform where people could find the best products, hairstylists, advice and trends.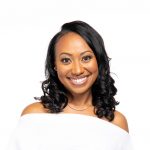 Latest posts by Brandelyn Green (see all)
Facebook Comments