When you think of a protective style you think of a style where your hair is completely up/none of your hair is left out. You think of low maintenance. A protective style is a style that protects your hair from the damage that is caused due to your activities and daily hair regimen.
There are a variety of protective styles. To name a few: box braids, sew-ins, crochets, faux locs, wigs/units, etc. Some of the reasons why people get protective styles include: convenience, vacation, swimming, transitioning from relaxed to natural, heat break, etc. All great reasons to get a protective style.
However, what is the point of getting a protective style done if you aren't going to have the proper hair care regimen before, during and after?
I have a few tips to give you the ability to maintain total healthy hair care before, during and after your protective style. As well as get the most of your protective style.
Before you get a protective style you want to make sure that your ends have been trimmed.  You can learn more about how often to do this here. This will reduce breakage while you have your protective style and as a result when you get your ends trimmed after you won't have to trim as much.
Also before a protective style, you want to get a deep conditioning treatment done. Focusing on moisture. Especially since your hair won't be able to receive the moisture it needs while your hair is in a protective style. If you are someone who frequently wears protective styles, we recommend that you try the PureFix Hair Elixir which is a great scalp moisturizer (while promoting growth). It has a cooling sensation once you rub it in and it's perfect for protective styles.
During your time frame of having a protective style take care of your scalp. If it is dry you should use oils for dry and itchy scalp and you can use a leave-in conditioner to moisturize your scalp. Also, you should clean your scalp. You can cleanse your scalp with regular shampoo or you can use a dry shampoo to cleanse your scalp. Your scalp should be cleansed as often as you would get your hair shampooed when you don't have a protective style. Normally it's every 2 weeks.
Also during you can take care use a braid spray for box braids, a loc spray for faux locs, and curl mousses for curly hair. This will maintain the look of the synthetic hair, reduce frizz, and give the hair shine.
If you have a sew-in you would do the same when it comes to cleansing the scalp. To maintain the hair shampoo it regularly (every 2 weeks) and style to your liking. With curly hair extensions, you can use curl mousses.
After you take your protective style down go back to your trim and deep conditioning treatment. You may need to adjust the treatment after according to the condition of your hair. For instance, you may need moisture as well as strength.
Make sure you give your hair a 2 week break in between protective styling. If your hair is exposed to tension consistently it will cause damage.
Take all of these tips along with you and keep them in mind while wearing protective styles.
Happy protective styling!

The following two tabs change content below.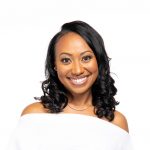 Brandelyn Green is the Founder of VoiceOfHair, a platform to help women of color find the best hair care products, regimens and hairstyles! Since starting VoiceOfHair in 2014 she has grown the social media platform to over 1MM+ on Instagram and Facebook. As a natural who is also a salon goer, she wanted to create a platform where people could find the best products, hairstylists, advice and trends.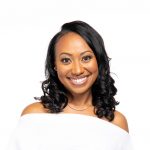 Latest posts by Brandelyn Green (see all)
Facebook Comments