There are some issues that continually plague the beauty industry as a whole, and some specifically within Black Beauty culture.  While most clients with higher curl types struggle with things such as moisture and length retention, another pertinent issue is loss and thinning of the hairline.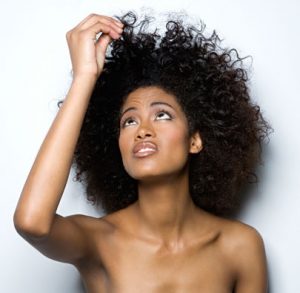 The hairline, which most lovingly refer to as "edges" is one of the areas of the hair most susceptible to hair loss.  We see chronic evidence of this within the black community.  The most frustrating part of hair loss along not only the frontal hairline, but also in the nape, is that this condition is often self inflicted.  In most cases, where hair loss isn't having to do with genetic or hormonal conditions, there are warning signs and a more gradual loss before follicles experience permanent damage.  Inside of this article, I will highlight ways to recognize, combat and prevent self inflicted hair loss (most often traction alopecia or alopecia areata) in hopes that this issue can be diminished by greater hair care education.
FOLLOW YOUR INTUITION.  More often than not, you know every inch of your body better than anyone else.  Having experienced temporary hair loss along my hairline, I personally know about spider senses.  In styling my hair, looking in the mirror and feeling my hair, I knew something was changing.  It's important that you listen to your inside voice, because it's usually correct.  If you have the feeling that your hairline is thinning, refer back to old photos, take a closer look and recognize that something may be wrong.  Examine your current hair care regimen and make the necessary adjustments to prevent any further deterioration.
AVOID TENSION. Are protective styles your favorite?  Even your favorite style needs a break… too much of anything is NEVER a good thing.  If you begin to notice changes in your hairline (edges or nape), choose styles that allow the hairline to flow free.  In cases such as these, you may opt for extensions leaving out your perimeter or wearing your natural hair down as opposed to pulling it back into a ponytail.  These slight changes can help relieve your hairline of stress and allot them the recovery time to have your hair bounce back.
ADD SOME BIOTION.  Natural supplements such as biotin are amazing for hair growth.  Don't want to ingest the vitamins?  Find hair products with biotin as an ingredient that treat your hair from the outside, in (shampoo, styling cream, etc.).  These are just as effective and can be applied directly to the affected area.
HOW DO YOU RELAX?  Relaxers are also a service that can directly affect and scare the hair follicle and scalp.  Being that the hairline is the most sensitive, a simple adjustment can be relaxing it last.  With relaxer clients, I usually neglect the nape and front hairline in my initial application.  Although the processing time is less, these areas both usually process the fastest.  Thus, in this instance , I find that less is more.  Both are able to be relaxed without over processing, which is usually the cause of breakage or irreparable damage.
SEE A DOCTOR.  If the issue persists and you feel that it's beyond your control, seek a professional.  Most licensed cosmetologists in the case of follicle issues will refer you to a dermatologist, as they are not educated in making diagnoses past the epidermis (outer layer of the skin).
It is immensely important that this issue is tackled and handled delicately.  All curl types deserve the most impeccable hair health and it is possible for curly girls and relaxed alike!  Love your hair and it will love you back :-*
The following two tabs change content below.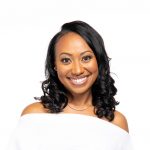 Brandelyn Green is the Founder of VoiceOfHair, a platform to help women of color find the best hair care products, regimens and hairstyles! Since starting VoiceOfHair in 2014 she has grown the social media platform to over 1MM+ on Instagram and Facebook. As a natural who is also a salon goer, she wanted to create a platform where people could find the best products, hairstylists, advice and trends.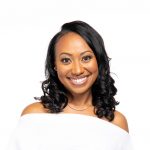 Latest posts by Brandelyn Green (see all)
Facebook Comments