One of the most popular styles today is the silk press. Almost everyday someone asks me questions about silk press such as "What is a silk press?" how long does a silk press last?" "Does a silk press damage your hair?" "How to do a silk press at home?" If you've ever had these or any other questions about a silk press, you're in the right place because today I am going to discuss How to Achieve the Prefect Silk Press and Everything You Need to Know.
What is a Silk Press?
A lot of people wonder, just what exactly is a silk press. Most people think it is the same thing as a "press and curl"? Well, not exactly. An old fashioned press and curl would require the use of an oil based substance (my grandmother used Blue Magic back in the day) to apply to dry hair before applying the hot comb. The heat from the pressing comb, combined with grease/oil would help straighten the hair. However, the problem with this is that it leaves the hair feeling heavy, stiff and downright greasy! Yuck! Today, many stylists are opting for a silk press, in which titanium or ceramic flat irons are use to "silk out" the hair or straighten it.
However, just applying the flat irons to dry hair will not give you the results that you want with the silk press.
Tips to Doing a Silk Press at Home
To get your silk press right there are eight important steps that you'd need to take. Take these steps to achieve the perfect silk press.
Washing hair with a clarifying shampoo, followed by a hydrating shampoo
Hydrating the hair (with either a steam treatment or hot oil treatment)
Deep conditioning the hair (with either a conditioning mask or deep conditioner)
Rinse the conditioner out of your hair
Add a few drops of an all-natural light oil to seal in moisture. We highly recommend using the VoiceOfHair PureFix Elixir oil.
Blowing out the hair while wet (getting the hair very straight)
Silk Pressing the hair with titanium flat irons, using one pass at a time.
The key to getting the hair silky is applying moisture back into the hair before straightening it. If you have moisture in the hair, you don't have to work as hard to straighten it. However, this is a step many many people, even stylists, skip, which may result in heat damage on your hair.
Having the Right Process and Product
Getting the silk press right is not only about using the right process but also the right products. Also, sometimes if your hair is not as tightly curled you don't need multiple pass throughs with a flat iron. Some of the products that are best used are the VoiceOfHair Elixir. Now you know how to achieve the perfect silk press.
This article was first posted on March 3, 2015 and updated on February 2, 2021.

The following two tabs change content below.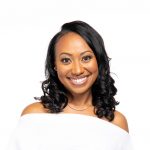 Brandelyn Green is the Founder of VoiceOfHair, a platform to help women of color find the best hair care products, regimens and hairstyles! Since starting VoiceOfHair in 2014 she has grown the social media platform to over 1MM+ on Instagram and Facebook. As a natural who is also a salon goer, she wanted to create a platform where people could find the best products, hairstylists, advice and trends.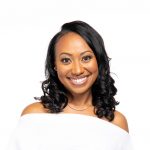 Latest posts by Brandelyn Green (see all)
Facebook Comments