Trimming your hair at home can be a complicated job, especially when you're used to going to a hairstylist for your regular maintenance. But what do you do when you can't get to the salon and your ends need some TLC? While cutting your own hair can be tricky, it may be your only choice at some point in time. In this article, I am going to share with you 5 tips for trimming your own hair at home, to keep your hair flowing and growing without taking too much off. Every little bit of growth counts, right?
1. Use Quality Shears, Not Scissors
Using quality shears is the most important thing to consider when trimming your own hair. Shears are different from your typical scissors because they are extremely sharp! This is key because if you use scissors that are somewhat dull they can actually lead to more split ends, which means you won't retain length! You don't have a to spend a lot of money on them but you do want to use shears that are for cutting hair.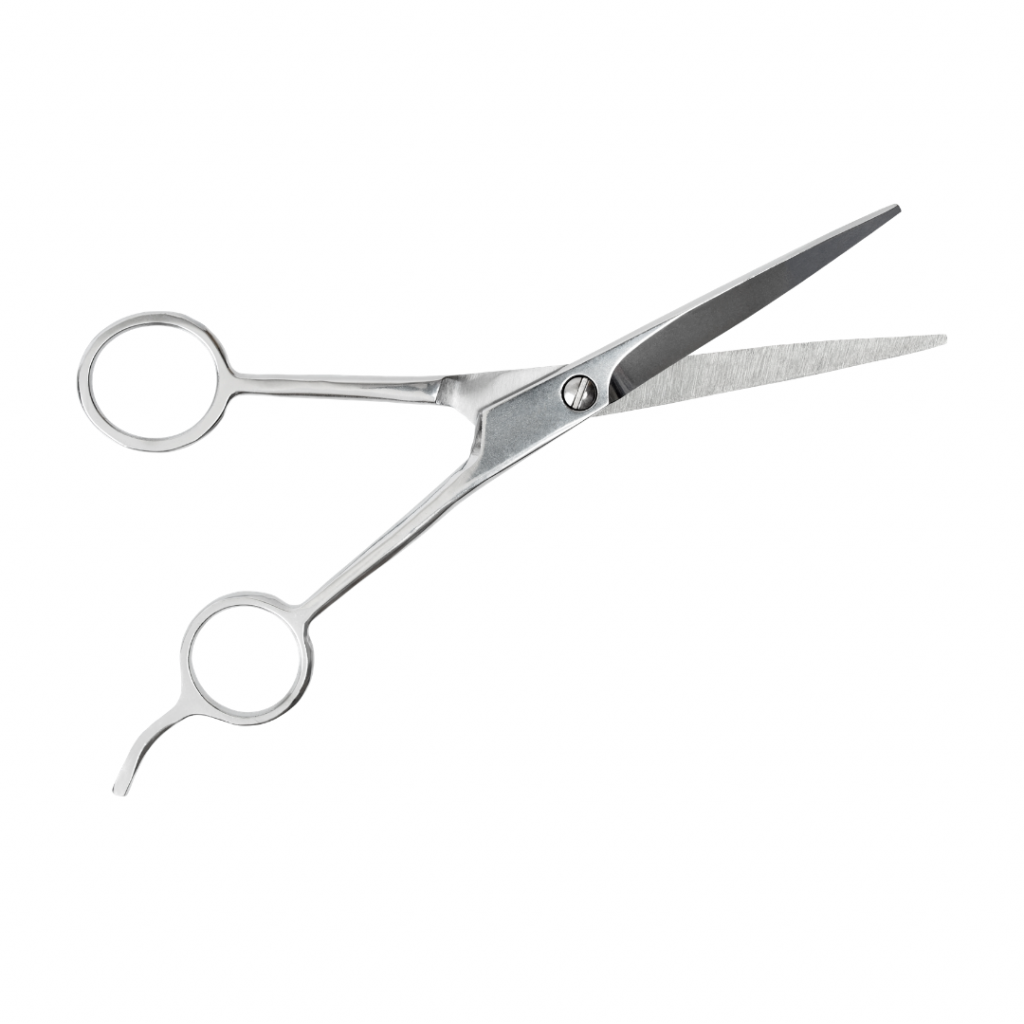 ---
2. Cut Straight Across
How you cut your hair is very important to this entire process. Pay close attention to the angle of the scissors when you cut your hair. Making slanted trims can cause split ends and cause you to end up with an uneven style. There are a few different techniques and shapes that stylists may use to trim hair (a rounded shape, blunt cut, layers, etc.). However, if you are trimming at home then try to keep it simple with straight cut. A few split ends are inevitable when you are cutting curly hair, but you should always try to limit them as much as possible.
---
3. Stretch or Blow Your Hair Out First
One of the keys to trimming your own ends is looking for the point in your hair strands where your hair becomes transparent. However, it can be hard to see those thin ends if your hair is not straight. If you're not fond of straightening your hair using heat, you can try this "banding" method to naturally stretch your hair prior to trimming it.
---
4. Trim as Needed, But At Least Quarterly
Cutting on a regular schedule of every 6 – 8 weeks is great if you're able to keep your standing salon appointments. But if you're unable to do so then you may want to trim as needed. If you want to retain the length that you have achieved then you will need to periodically remove those split ends so that they don't split up the hair shaft. If you do a lot of heat styling then you may need a trim every 8 weeks. However, if you primarily avoid chemicals and heat styling you may only need to trim once a quarter. Keep in mind that even hair that is "all natural" will need to be trimmed a few times a year because environmental factors can cause split ends.
---
5. Don't Cut Your Hair When It's Wet
Cutting wet hair may seem like the right thing to do, but trimming it while it's damp or wet can cause damage to your ends. Instead of trimming your wet hair you can use the below methods to trim your hair:
Check out these trimming methods.
Two-strand twists: When you twist your hair, notice the frizzy, dry, coarse ends at the very bottom of your twists? You can go twist by twist and snip.
By the curl: Let your hair fall in clumped curls. Then go curl by curl, trimming off the scraggly ends. This method is recommended for those with looser curls.
Blowout: To provide the most visibility for a clean, even cut, stretch your hair before you trim.
---
Regular trims are vital to retaining length and maintaining healthy, flowing hair. to maintaining long, healthy natural hair. To avoid any mistakes, make sure you follow the above best practices when you decide to cut.
The Key Takeaways
Just in case you did not have time to read the above information, no worries, I get it, life can be busy. That is why I have included the key takeaways for you to read below at a quick glance. Here are 5 tips for trimming your hair at home.
Use quality shears, not scissors.
Cut your hair straight across.
Stretch or blow your hair out
Trim as needed, but at least once per quarter.
Don't cut your hair when it is wet.

The following two tabs change content below.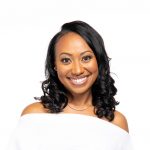 Brandelyn Green is the Founder of VoiceOfHair, a platform to help women of color find the best hair care products, regimens and hairstyles! Since starting VoiceOfHair in 2014 she has grown the social media platform to over 1MM+ on Instagram and Facebook. As a natural who is also a salon goer, she wanted to create a platform where people could find the best products, hairstylists, advice and trends.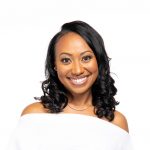 Latest posts by Brandelyn Green (see all)
Facebook Comments