Coco Chanel once said "A woman who cuts her hair is about to change her life."  That statement is so profound! If you're getting the itch to go super short with a no fuss hair cut, then check out the styles below. You may find your next hairstyle!
@_Nataaalie (on Instagram) is famous for her sexy, short do! Regardless of the color, her haircuts are chic and fashion forward. I love the undercut designs in tapered hair cuts– it makes the cut so much more interesting.  It takes a lot of skill to make this look chic and not cheap! Her barber, @kolacuts_  does an amazing job!
This bold red cut is so sexy! It looks great on her skin and makes the undercut and the style stand out.
This is another great haircut, especially if you're not ready to cut it all off.  The shaved side and blue hair gives take this style to the next level!
Lola OJ (@lolaoj) has one of the best, natural hair tapered cuts I've seen! The cut perfectly displays her natural curls, but adds a bit of excitement with the blonde color in the front and the dope undercut designs in the back.  I feel like I'm looking at a masterpiece!
Lola changes things up a bit, with fun pops of color in the front.  What I love most about this cut is the way it frames her face and highlights her features.  It looks beautiful on her.
Even though her hair is shaved on the sides, she still has enough length to wear protective styles, such as braids and faux locs! Her hair cut proves that you can have versatility with a tapered cut.
Mary (@Mary_Jaine) has been turning heads and making women rethink the type of short hair they want.  Her faded cut (different from a tapered cut) is crisp and clean, while still being feminine.  The neat part in her hair, in addition to those classic waves are what makes this a cut above the rest (pun intended)!
Mary's barber, @ShyTheBarber, is skilled because he knows not to cut too much hair off- such that we can't see her gorgeous texture.  She looks radiant and this style also highlights her big eyes and high cheekbones.
This cut is definitely low maintenance, but has the glamor element to it! This would be a great cut for someone who is looking to do a big chop, go extra short or rock their natural curl pattern.
I'm a big fan of all of the haircuts here! These women are bold and confident and they let it show in how they wear their hair! Which styles are your favorite? Are you ready to make the big chop? Comment below.
The following two tabs change content below.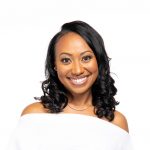 Brandelyn Green is the Founder of VoiceOfHair, a platform to help women of color find the best hair care products, regimens and hairstyles! Since starting VoiceOfHair in 2014 she has grown the social media platform to over 1MM+ on Instagram and Facebook. As a natural who is also a salon goer, she wanted to create a platform where people could find the best products, hairstylists, advice and trends.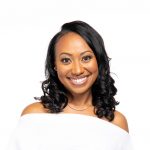 Latest posts by Brandelyn Green (see all)
Facebook Comments