Now days,  most people know if hair extensions are being worn or not.  However, the ultimate goal is for them to look as natural as possible. In addition to purchasing high quality
virgin hair extensions
and getting a professional install, you have to have the correct products to maintain the integrity and lifespan of your hair extensions.
THE CLEANSE
Shampoos can have an affect on your extensions just like it does on your natural hair. You don't want to use any harsh or heavy shampoos on your extensions. The goal of cleansing your extensions is to get them clean, but not feeling rough or heavy. You want to keep the original flow of the extensions so that they can maintain their natural look. I recommend sulfate free shampoos or shampoos specifically formulated for hair extensions, which will be notated on the bottle. There are some that I have personally used and would recommend.
Bobos Remi Wig & Weave Detangle Shampoo
, Design Essentials Strengthening Therapy Sulfate Free Shampoo, or
Design Essentials Gentle Balance Shampoo
.
 .
THE CONDITION
Conditioners are necessary on hair extensions just as it is necessary on your natural hair. Conditioner detangles the hair and provides a nice soft canvas to work with for styling. Just like the shampoo you don't want the conditioner to be too heavy. It will weigh the extensions down. As I said before about the shampoos use conditioners that are specifically formulated for hair extensions. I recommend
Bobos Remi Wig & Weave Detangle Spray
, Bobos Remi Leave-In Conditioner,
Design Essentials Almond Butter Express Moisturizing Conditioner
or Design Essentials Bamboo & Silk HCO Leave-In Conditioner.
 .
THE FINISH
Lastly, you want to finish your hair extensions off with the perfect product to give the hair shine and body. You do not want to use products such as: greases, heavy oil sheens,  hard hairsprays/holding sprays, spritz, gels, etc. If you think about your natural hair the more product you put in it the less you can work with it. It is the same with hair extensions. If your extensions look a little dull I recommend a lightweight, silicone based shine spray or serum to give them a little sheen. I recommend
Design Essentials Reflections Liquid Shine
or Design Essentials Silk Essentials serum.
All of the products I mentioned are not the only products on the market that are good. They are the only products I have used and seen results with. When purchasing your products to maintain your hair extensions just follow the guidelines I mentioned: use products that are specifically formulated for hair extensions, that are not heavy or harsh, and that are lightweight. As long as you go by this you will have nice, flowing, natural looking hair extensions full of body and shine.
The following two tabs change content below.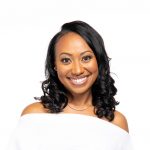 Brandelyn Green is the Founder of VoiceOfHair, a platform to help women of color find the best hair care products, regimens and hairstyles! Since starting VoiceOfHair in 2014 she has grown the social media platform to over 1MM+ on Instagram and Facebook. As a natural who is also a salon goer, she wanted to create a platform where people could find the best products, hairstylists, advice and trends.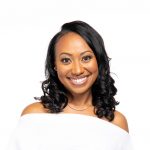 Latest posts by Brandelyn Green (see all)
Facebook Comments