*Some of the links in this post are affiliate links. This means if you click on the link and purchase the item, I will receive an affiliate commission.  This is one of the ways that I'm able to keep sharing fresh content with you.*
2017 was huge for alternative R&B fans.  Our favorite carefree black girl, SZA, recently dropped her new album, CTRL, and it's everything we've ever wanted. The TDE stunner has been under the radar for a few months now, but not only is she back with new music – can we talk about that hair?!
We've partnered with the #1 recommended hair extensions brand by over 60,000 stylists, Mayvenn Hair Extensions, to provide the Voice of Hair community with some HAIRSPIRATION on alternative R&B singer SZA!
Be sure to check out the Real Beautiful Blog by Mayvenn for more hair care tips and inspiration!
SZA has always been a fan of texture, but now she reigns supreme as the hair queen. In honor of her bodacious hair and her new album, let's take a look back at her best hair looks with a SZA hair tutorial:
This look was one of our first introductions to the glory of SZA's hair. Here's what you need to get this look.
We are loving this kinky straight look with bangs. Get her look here.
This look is giving us all the 90's vibes. Shop her look here.
We adore the full roots! You can achieve this same look by teasing the closure. Get her look here.
Add some flirtiness to your look like SZA with a full side braid. Shop her look here.
Full of whimsy and carefree magic. Get her look here.
Her album cover hair alone slays!  Give us all the length! Get her look here.
The all natural rhythms of this look are perfect for lazy girls who don't have time to blend. Shop her look here.
And of course, she slays the deep wave. Here's what you need to get her look.
What's your favorite SZA hairstyle? How do you like her album? Let us know in the comments!
The following two tabs change content below.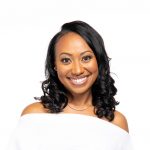 Brandelyn Green is the Founder of VoiceOfHair, a platform to help women of color find the best hair care products, regimens and hairstyles! Since starting VoiceOfHair in 2014 she has grown the social media platform to over 1MM+ on Instagram and Facebook. As a natural who is also a salon goer, she wanted to create a platform where people could find the best products, hairstylists, advice and trends.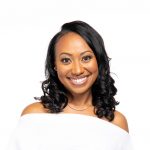 Latest posts by Brandelyn Green (see all)
Facebook Comments