If you're anything like me, then controlling your edges can be difficult. Besides, looking for a good product to help control your edges is not a piece of cake. We all know the struggle! Handling your edges can be a process that leaves you feeling hopeless, as if they'll never lay longer than 5 seconds. Not to mention that the entire process can be time-consuming and overall frustrating if they don't turn out right. But I have good news for you. In today's article, I am going to share 4 simple tricks to slay your edges.
#1 Wet your hair and tie it down
Spray your edges with a little of bit of water before applying a pomade and/or gel to make it last longer. Apply edge control product on slightly damp hair and style. Tie a headband or a satin scarf over your hairline and leave it on for 5-10 minutes. This will help your edges stay slicked down and frizz-free. It is important to note that this works best if you're wearing your hair in a natural style. I wouldn't apply water to hair that has just been silk pressed.
#2 Use the perfect combo of edge control and gel
Mix a little bit of edge control and your favorite gel and you'll create the perfect concoction. For the best results, apply a thin layer of edge control with a little dab of maximum hold hair gel. Using too much can make your hair look super white and waxy, and you definitely don't want that!
#3 Blow cool air on your edges
Using heat can cause damage which is why blasting your edges with cold air is a more suitable option. Blow drying your edges will make the edge control dry faster and seal your hair in its style while using the cool setting reduces the probability of damage.
#4 Moisturize your edges
Applying a couple of products to your hair especially on the daily is one key cause of dryness. To avoid dryness and frizz from accumulating, apply a dash of hair pudding, cream or a spritz of water before applying edge control and gel.
That's it! Use these tips to achieve the ultimate sleek look. Comment below and let us know what works for you!
The Key Takeaways
Just in case you did not have time to read the above information, no worries. I understand that life can be busy. That is why I have included the takeaways for you to read below at a quick glance.
Wet your hair and tie it down.
Use the perfect combo of edge control and hair gel
Blow cool air on your edges
Moisturize your edges.
Editor's Note: This post was originally published in November 2018 and has been updated.
For a more up-to-date version of this article, please go
HERE
.
The following two tabs change content below.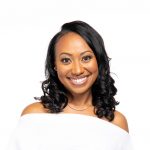 Brandelyn Green is the Founder of VoiceOfHair, a platform to help women of color find the best hair care products, regimens and hairstyles! Since starting VoiceOfHair in 2014 she has grown the social media platform to over 1MM+ on Instagram and Facebook. As a natural who is also a salon goer, she wanted to create a platform where people could find the best products, hairstylists, advice and trends.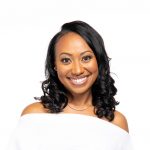 Latest posts by Brandelyn Green (see all)
Facebook Comments