Having thin edges can affect a woman's confidence. However, it does not have to be this way. Whether you're working to restore your edges or trying to deal with permanent hair loss, here are 5 hairstyles for women with thin edges.
1. High Contrast Part
This style makes a bold statement and if you have thinning in your temples you can easily camouflage it with a chic short cut.
2. Tailored Short Cut
Your hair cut can do wonders in terms of camouflaging thin spots. Bowl cuts are one of my favorite because the style is classic but it can be cut to highlight the healthier (longer) parts of your hair, while hiding your hairline.
3. Bangs
If your goal is camouflaging your thin spots then bangs are definitely a great styling option. You can cut them short or keep them long, however either way this style gives you the option to cover areas you don't want to be exposed.
4. Finger Waves
One of the great things about finger waves is that you can create them to be as big as you'd like. Another huge benefit to this style is that you cover whatever area you may want. Therefore, if you have mild thinning along the hair line and your hair is a fine texture (or relaxed) talk to your hair stylist about how she can camouflage your edges with this style.
Credit: @thebeautyfreek
5. Realistic Looking Sew In or Wig
Depending on your comfort level and the severity of your thinning you may want to consider a wig as a protective style. You can wear your protective style short to create a more natural look or you can wear it long.
Credit: @TheHairDoc
All is not lost if you have thin edges. However, try out one of these amazing styles and gain the confidence again with your hair.

This article was published on June 8, 2018 and updated on February 3, 2021.
The following two tabs change content below.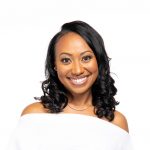 Brandelyn Green is the Founder of VoiceOfHair, a platform to help women of color find the best hair care products, regimens and hairstyles! Since starting VoiceOfHair in 2014 she has grown the social media platform to over 1MM+ on Instagram and Facebook. As a natural who is also a salon goer, she wanted to create a platform where people could find the best products, hairstylists, advice and trends.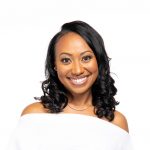 Latest posts by Brandelyn Green (see all)
Facebook Comments