Do you know what the PH of a relaxer is? I know this is not a common concern for anyone who chemically processed their hair. However, as an educator that has experienced chemical burn, I take this service very seriously.
Texturizers tend to be just as high in PH as relaxers, around 11.5-13.5 . The point of these products  is to relax the curl to what can be a more manageable result for many.  For someone who has never relaxed or texturized their hair before, I recommend coming in for a deep condition and natural curl defining process first  so we can really see and show you how your curl pattern can work for you.  I find this to be the better long term solution. Some people have literally never seen the beauty of their natural curls and I believe this is a MUST before making the permanent decision to texturize.
Chemical services can have a short term gain with long term effects. Over processed hair is the most common occurrence. This can cause weak points along the hair shaft creating an inconsistent curl pattern and  if the hair is left overly dehydrated, it can break off from new growth to ends in common areas like the hairline and middle of the head.
So, to clarify, a texturizer is a way to loosen the current curl pattern you have, but I do not consider it a solution especially since you cannot predict the amount to which the hair will loosen up. The real solution is finding a stylist that understands your hair and teaches you how to do the same!
The following two tabs change content below.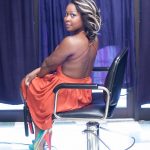 Paula Whitelocke
Starting off her career as a braid stylist, Paula began at the young age of 13 years old by doing hair for friends and family. She has since then indulged in many different avenues within the Beauty Industry. From Lead Hairstylist at the Safara Fashion Show to Educating the Apprentice Hairstylists at Algonquin College. She now sits as Co-Chair on the Advisory Committee to influence the quality of education for the future generations of stylists. Continued education is second nature as Paula attends a minimum of one hair show a year frequenting shows such as the Bronner Bros. Hair Convention in Atlanta, the International Beauty Show in New York, the Extensions Expo in New Jersey and the ABA in Toronto. As an Joico/Iso colour educator, advanced training sessions are attended throughout the year. Community plays a large part in her personal and business heart and mind. The Jamaica Ottawa Community Associate recognized these efforts with a Business Excellence Award in 2015. She was most recently recognized by the Province of Ontario as a Leading Women Community Builder by the Honorable Tracey MacCharles and Yasir Naqvi. Paula continues to sponsor such events as The Afro-Caribbean Cotillion, Hair Donation Ottawa and Jamaica Day. 7 years in business has taught this young entrepreneur a ton of lessons that she plans to continue passing on to the next generation ! Each one Teach one!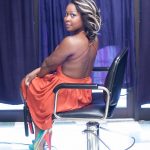 Latest posts by Paula Whitelocke (see all)
Comments
comments