Split ends happen when the hair shaft cuticle begins to fray.  They're often caused by damage or breakage to the hair. This often occurs when the hair becomes too dry and doesn't get enough moisture. If split ends remain in your hair, they will travel up your hair shaft and cause more breakage (ruining your hair goals)!  If you're tired of not achieving the length you desire for your hair then read below to discover 4 simple tips to prevent split ends.
4 Simple Tips to Prevent Split Ends
Trim Ends with Sharp Shears
Trimming your ends regularly with sharp shears (scissors) will guarantee a clean and precise cut that will prevent further breaking of your cuticles. Also, steer clear of trimming your hair while it's wet because this can also lead to split ends. Remember that you need a clean break to get rid of your damaged ends but trimming your hair when it's wet makes that precise cut almost impossible to achieve.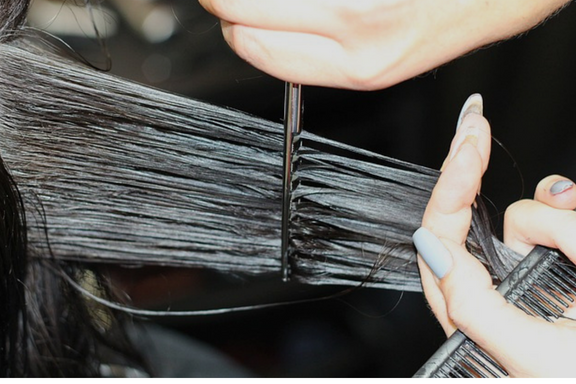 Reduce Chemical Use
The chemicals found in hair products, treatments, relaxers, and even some hair colors, etc.  have to penetrate deep into your hair shaft to actually work their magic. The downside of this is that over time these chemical processes weaken your cuticles and cause damage to your ends.  If it is difficult for you to reduce the usage of hair products, you can switch to a natural alternative. Try using the PureFix Hair Elixir. Its all-natural ingredients work together to support longer, stronger hair and to promote hair growth
If you're hooked on chemical treatments and can't avoid hair color and relaxers then it's important that you use deep conditioning treatments monthly (or more) and that you get trims regularly.  Click here to read our tips about how often you should trim.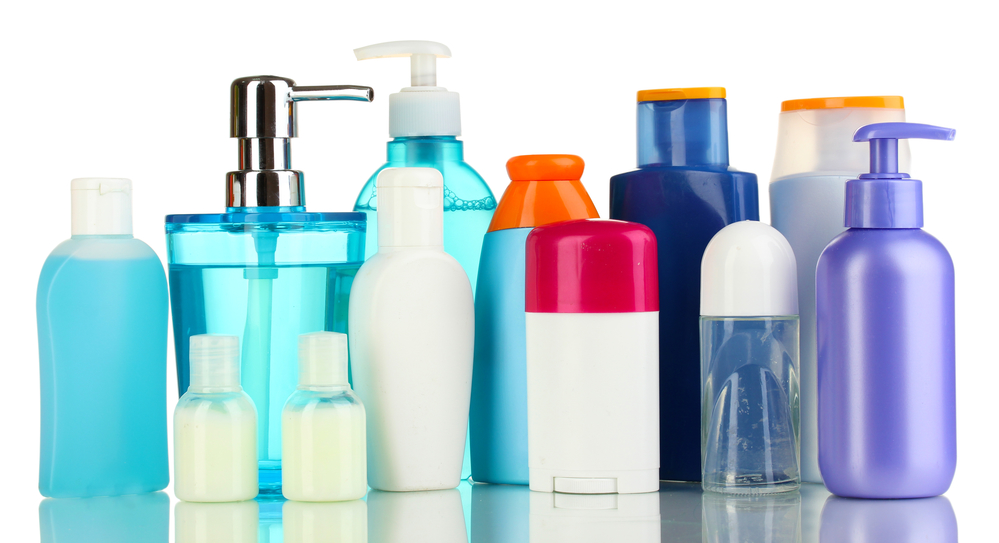 Deep Condition Regularly
Prevention is key and deep conditioning is THE prevention you need. Protein treatments and moisturizing conditioners help strengthen your hair and resist breakage. No matter what, after washing your hair always use conditioner! Be sure to apply conditioner directly to the ends of your hair, and then give it a couple of minutes to soak in. When you rinse your hair, don't rinse it so dry that's squeaky clean– you don't want to rinse out all of the moisture you just deposited back into your hair.
Minimize your Use of Heat
Avoid using a blow dryer or flat iron/ curling iron daily.
Heat appliances such as blow dryers, flat-iron, and heat curlers are bad for your hair – no matter what they're made from (e.g. tourmaline, ceramic, etc., they can all damage your hair if you use them too much). When you blow dry or apply heat to your hair it pulls out the moisture your hair naturally has, leaving it dry, rough and brittle. Constant use can cause physical hair trauma, and the result is damaged hair and split ends.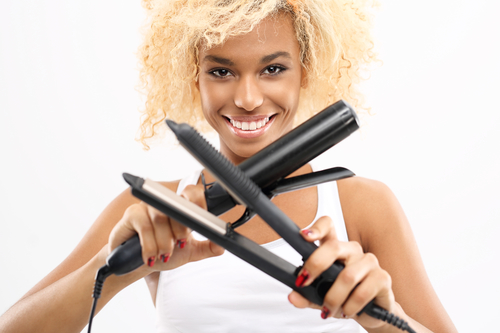 The following two tabs change content below.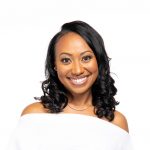 Brandelyn Green is the Founder of VoiceOfHair, a platform to help women of color find the best hair care products, regimens and hairstyles! Since starting VoiceOfHair in 2014 she has grown the social media platform to over 1MM+ on Instagram and Facebook. As a natural who is also a salon goer, she wanted to create a platform where people could find the best products, hairstylists, advice and trends.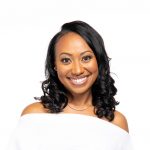 Latest posts by Brandelyn Green (see all)
Facebook Comments