Too often Black hair is subjected to chemicals and extreme heat in an attempt to make it seem longer and smoother. But what this does is weaken and slow hair growth.
Before you go off trying complicated tricks and methods to get your hair to grow thicker, try a few simple maintenance routines. Often, it's the simple things you do every day that makes the biggest difference in the health and length of your hair. To grow longer thicker hair, try using the PureFix Hair Elixir which is a 6-in-1 hair and scalp treatment. Its all-natural ingredients work together to support longer, stronger hair and to promote hair growth.
 To make your hair thicker and stronger, watch this video by TheChicNatural.

The following two tabs change content below.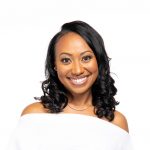 Brandelyn Green is the Founder of VoiceOfHair, a platform to help women of color find the best hair care products, regimens and hairstyles! Since starting VoiceOfHair in 2014 she has grown the social media platform to over 1MM+ on Instagram and Facebook. As a natural who is also a salon goer, she wanted to create a platform where people could find the best products, hairstylists, advice and trends.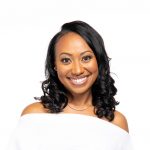 Latest posts by Brandelyn Green (see all)
Facebook Comments