Black seed oil has been proven as a remedy for hair loss. Apparently, the ingredient helps grow thicker hair, stops hair loss and helps keep good health, overall. Considering the benefits Black seed oil gives, it is a definite must that you try the PureFix Hair Elixir which is a 6-in-1 hair and scalp treatment. Its all-natural ingredients work together to support longer, stronger hair.
But what is Black Seed really all about? Read on and find out.
What is Black Seed?
Black seed oil is made from the seeds of the black cumin (Nigella sativa) plant which belongs to the ranunculus family (Ranunculaceae). The black cumin plant is native to southwestern Asia, the Mediterranean, and Africa. It has been grown for centuries for its aromatic and flavorful seeds that can be used as a spice or as an herbal medicine. Black seed oil is also commonly called black cumin seed oil.
Medicinal Properties of Black Seed Oil For Body and Hair
The benefits of black seed oil are:
pharmacologic (for medicinal uses)
antimicrobial (for example, antibiotics are used against bacteria and antifungals are used against fungi)
analgesic  (provides relief for pain and itching)
antioxidant (ward of signs of aging, removing waste products in our cells)
anti-cancer
anti-fungal
antihistamine
anti-inflammatory
(Just to name a few!)
Probably one of the most unique black seed oil benefits is its uncanny ability to help restore hair loss. No one quite understands why it happens, but it's not too hard to guess that it has something to do with its powerful antioxidant and antimicrobial properties. By strengthening hair follicles, there is a very good reason to see how black seed oil can help promote strengthened hair roots.
How is Black Seed Oil Good For Hair?
Black cumin seed oil is full of potent properties that have amazing benefits for your hair and scalp (whether you have hair or not). The seed's oil actually acts as a natural moisturizer that rids your hair and scalp of dryness.  The antioxidant, antifungal, moisturizing and nourishing properties of black cumin will protect your skin, hair, and scalp all year round. In addition to putting it on your hair, taking black cumin oil by the teaspoonful daily can have powerful effects on your overall health and will benefit your hair while it's at it. Mix it with water or honey, or if you're really brave, drink it straight.
How Black Seed Oil Grows Hair
1. Black Seed is composed of nigellone and other antihistamine properties which have been found to regrow hair, which is the ingredient can make your hair thicker and longer.
2. The anti-inflammatory components in black seed decrease the swelling on the scalp which hinders hair growth.
3. The antihistamines move dormant hair follicles into active growth phase. This action allows you the scalp to grow more hair.
4. Nigella Sativa is said to help move dormant hair follicles. Those suffering from Telogen Effluvium6 (TE) alopecia can use this to stop hair shedding and preserve the hair follicles in the active phase.
Below is one DIY black seed oil recipe for hair loss.
DIY Black Seed Oil Recipe:
You Will Need
Prep Time
Processing Time
Process
Pour the black seed oil into your palms and rub both your hands against each other to warm it up.
Start massaging the oil into your scalp. Focus on the areas that are losing most hair.
Once your scalp is covered in the oil, work the oil through your hair from the roots to the tips.
Leave the oil in for about 30 minutes to an hour and then wash it off with your regular shampoo.

The following two tabs change content below.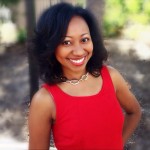 Brandelyn Green
Brandelyn Green is the Founder of Voice of Hair, a platform to help women of color find the best hairstyles and hairstylists! After living in 8 cities and in Sweden within a 10 year span Brandelyn became frustrated after trying to find trusted hairstylists who could help her maintain her natural hair. Since starting VoiceOfHair in 2014 she has grown the social media platform to over 560K+ on Instagram and Facebook. As a natural who is also a salon goer, she wanted to create a platform where people could find hairstylists, advice and trends. VoiceOfHair provides hairspiration (hair + inspiration) as well as styling tips for women with relaxed and natural hair!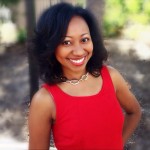 Latest posts by Brandelyn Green (see all)
Comments
comments