A woman's hair is her crowning glory and losing that crown is nothing short of a nightmare. Honestly, many women are suffering in silence and this devastating problem is no more felt harder than in the African American community. According to the American Academy of Dermatology over 40% of women experience hair loss or thinning by the age of 40.  So if you are suffering in silence, realize that you are not alone.
Hair Loss stems from multiple factors. Hormonal changes associated with pregnancy, childbirth, discontinuing the use of birth control pills, and menopause can cause temporary hair loss. Medical conditions that can cause hair loss include thyroid disease, alopecia.
A study published earlier this year and presented at the American Academy of Dermatology's 74th Annual meeting showed alarming concerns for Black women. The study showed that Black women were more prone to hair loss and even more alarming was the fact that we are less likely to seek professional help to rectify the problem.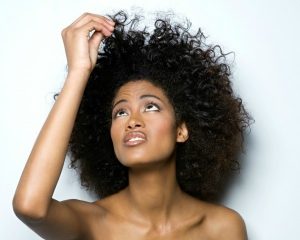 What do we do? How do we combat this battle?
     Awareness
Identify the problem and what's causing the problem. Which part of your hair care routine is doing the exact opposite? Which of your styling choices is causing the damage?
    Acceptance
Embrace your vulnerability. Accept the fact that you're having hair problems that need to be dealt with accordingly. The more you deny your suffering, the worse your condition will get. Worst case scenario: Losing all of your hair.
    Address the issue
Take action. There are numerous options available to put a stop to the constant fall-out. Possibly the best one yet is finding the glass slipper. And by that, I mean the product which suits you best. One product you can definitely try is the PureFix Hair Elixir which is a 6-in-1 hair and scalp treatment. Its all-natural ingredients work together to support longer, stronger hair and to promote hair growth.
   Seek  help
If all things fail, call for assistance. Know you are not alone nor need to be ashamed. These problems are not being addressed as often as they should with real experts explaining what the problems are and how to fix them. Whether be it from fellow sufferers, hair experts, or medical professionals, look for the support you need.

The following two tabs change content below.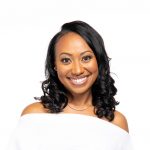 Brandelyn Green is the Founder of VoiceOfHair, a platform to help women of color find the best hair care products, regimens and hairstyles! Since starting VoiceOfHair in 2014 she has grown the social media platform to over 1MM+ on Instagram and Facebook. As a natural who is also a salon goer, she wanted to create a platform where people could find the best products, hairstylists, advice and trends.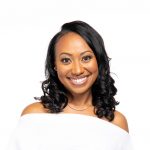 Latest posts by Brandelyn Green (see all)
Facebook Comments