A trichologist helps people who have problems with their hair or scalp. Client may come to see them after complaining of excessive hair loss, a bald patch which has suddenly appeared, or itching and excessive scaling of the scalp.
These are the sorts of problems a trichologist sees. The trichologist will carefully question each new client and examine the scalp thoroughly to assess the problem and its cause. A microscopic examination of the hair might be required to aid in the diagnosis of the problem. The trichologist must then decide if treatment is necessary and whether the problem is within his or her realm to treat, or should be dealt with by another specialist. Treatment by the trichologist might consist of the application of a particular cream or lotion to the scalp or the use of nutritional therapy.
So What Are The Signs you need to See a Trichologist?
The following are all signs that means you should see a trichologist immediately
Excessive hair loss
Excessive  breakage throughout your hair
A noticeable patch of hair loss or bald spot
You experienced thinning spots in your hair
Scaly patches of your hair
You experienced a loss of lashes or brows
Excessive facial hair for women, especially in a short period of time
Symptoms such as 'burning' of the scalp or an itchy scalp would also fall within the expertise of a trichologist
Other signs
Excessive oiliness or dryness of the scalp
Excessive hair breakage after a chemical service
Chronic dandruff
Seborrhea dermatitis
Psoriasis
Trichotillomania
Excessive body hair for men
Use of medications frequently
Ok, I need help.  So how do I find a good trichologist?
Unfortunately, most insurance companies will not cover blood work for hair loss or visits to a trichologist, however you should check with your provider to be sure.  Just like any medical professional, it's important to find a trichologist who understands your needs.  It's always a good idea to start with your health insurance provider's website (if you are using insurance to cover the cost) so that you can find a doctor in network.  If your insurance company will not cover trichology appointments you may want to look into dermatology appointments as some providers may cover a portion of those costs as well.
You can try to ask from peers and relatives if they have anyone to recommend. It's also good to do a bit of research. You can ask the members of hair communities especially those who are or have experienced what you're going through to give you suggestions on who to consult with.
The following two tabs change content below.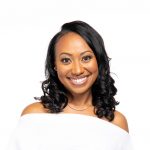 Brandelyn Green is the Founder of VoiceOfHair, a platform to help women of color find the best hair care products, regimens and hairstyles! Since starting VoiceOfHair in 2014 she has grown the social media platform to over 1MM+ on Instagram and Facebook. As a natural who is also a salon goer, she wanted to create a platform where people could find the best products, hairstylists, advice and trends.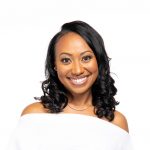 Latest posts by Brandelyn Green (see all)
Facebook Comments