There are so many fun ways to play with your hair!  From manipulating texture to enhancing curls, I thoroughly enjoy each and every way that hair can be played with.  However, as a colorist, transforming a client's hair color is where I get the most enjoyment.  The main reason I love hair color is because of the science and thought behind it.  Being that I know how calculated each hair color formula is, I make it a point to express to my clients that where there is fun, there also lies some danger.  The price tag isn't the only cost of coloring your hair.
Before anything else, hair color is a commitment.  This change is something that requires a certain level of devotion, that varies with the type of color the client desires.  During the consultation, I try to ascertain the lifestyle that each specific client is living.  This is imperative in helping to select the hair color technique that will be best for the client.  For instance, low maintenance clientele may be best suited with Balayage, a hair color application with a soft grow out and less in-salon upkeep.  Where a regular single process (all over color) or highlights (foils) usually require salon visits of every 6-8 weeks to maintain a fresh look, a balayage or ombre (something away from the root) may be best for a client not looking to make so many recurring appointments
Permanent hair color, like most chemical processes, is intrusive; penetrating the hair strand in order to make the physical change.  This, in turn, can change the hair's need. When your hair color

changes, your regimen should change also.  Utilize products that cater to your new hair.  Some clients may experience higher porosity in their hair, causing it to become drier faster and less likely to retain moisture.  At home conditioning treatments like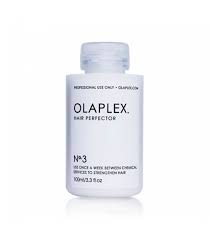 Olaplaex no 3., and leave in conditioners like Mizani Ultra Sealer can help to replenish your hair's moisture while strengthening the bonds within the strand.
For curly girls, the dangers seem to heighten when loss of curl pattern comes into question.  In most cases of going lighter, YES, you may see a loosening in your curl.  How much or how little varies on each head of hair.  However, by doing a strand test prior to color application, your stylist should be able to determine the gravity of the situation.  Utilizing strengthening treatments can also aid in reinforcing your curls after the fact, giving them more bounce and helping them recover before another hair color session.  This is INSTRUMENTAL in going lighter, especially when venturing into going Blonde.  To safeguard your tendrils, take it slow, visiting your stylist in several sessions to achieve the perfect blonde.  Highlighting with foils or balayage are great alternatives to single process blonding, making the process safer and more gradual.
Coloring your hair can be as safe or as dangerous as you make it.  The true cost of coloring your hair can be cut down tremendously by seeing a licensed professional with a background in hair color services.  Although the monetary cost can be high, the INVESTMENT is more often times worth it.
The following two tabs change content below.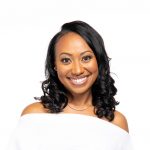 Brandelyn Green is the Founder of VoiceOfHair, a platform to help women of color find the best hair care products, regimens and hairstyles! Since starting VoiceOfHair in 2014 she has grown the social media platform to over 1MM+ on Instagram and Facebook. As a natural who is also a salon goer, she wanted to create a platform where people could find the best products, hairstylists, advice and trends.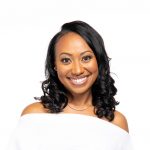 Latest posts by Brandelyn Green (see all)
Facebook Comments