Born and raised in the Trinidad and Tobage; Chinyere Sullivan aka "Chin" displayed a passion for hair and all things glamorous at an early age. Chin's journey started while seeking a degree in Fashion Design and Marketing. She found herself spending countless hours doing her hair and those of her family and friends. She quickly realized where her heart was and attended cosmetology school where her passion grew and skills fine-tuned.
Chin has been styling hair professionally for the past 10 years. An expert style consultant and innovative "weavologist", Chin specializes in extensions and custom wigs.  She applies specialized techniques to create natural styles for all hair types. Chin believes in researching the best hair products, tools and hair for the many varied textures of black hair.  She doesn't believe in using or selling a hair product that hasn't been thoroughly analyzed by herself.
Chin's motto…No one should know you're wearing a weave.
Portfolio Highlights 
The following two tabs change content below.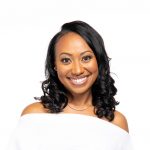 Brandelyn Green is the Founder of VoiceOfHair, a platform to help women of color find the best hair care products, regimens and hairstyles! Since starting VoiceOfHair in 2014 she has grown the social media platform to over 1MM+ on Instagram and Facebook. As a natural who is also a salon goer, she wanted to create a platform where people could find the best products, hairstylists, advice and trends.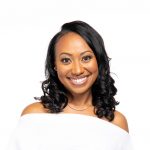 Latest posts by Brandelyn Green (see all)
Facebook Comments