We came across this amazing purple hair color created by licensed stylist Portland, Oregon stylist Briana Abel,
@hairartistrybybri
and fell completely in love.  We caught up with her to learn how she created this custom color creation.
Here's what she said:
This color was so fun to do it didn't even feel like work
Here's how I did it:
Highlights: violet (Paul Mitchell Vivids)
Lowlights: Amethyst (Paul Mitchell Vivids)
Color Melted in at the ends of the hair: Magenta with a little hint of violet mixed together (Paul Mitchell Vivids)
And voila! That is how she did it.
Here's a tip for longer lasting color:  Lower the heat of your hot tools such a as flat irons, wands etc. to prevent your color from fading.
The following two tabs change content below.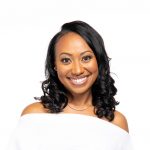 Brandelyn Green is the Founder of VoiceOfHair, a platform to help women of color find the best hair care products, regimens and hairstyles! Since starting VoiceOfHair in 2014 she has grown the social media platform to over 1MM+ on Instagram and Facebook. As a natural who is also a salon goer, she wanted to create a platform where people could find the best products, hairstylists, advice and trends.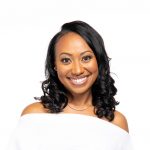 Latest posts by Brandelyn Green (see all)
Facebook Comments