Living in Philadelphia I am exposed to people from all walks of life.  As a hairstylist, I often get calls and emails from potential clients about proper hair care for children,  especially children who have different textures of hair than their parents.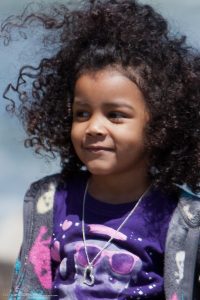 Being biracial myself, one of the biggest challenges my mother faced was understanding that styling and caring for my hair was not a luxury, it was a necessity. Learning how to maintain your child's natural hair can be challenging as well as intimidating, but there are a few MUSTs that parents should follow to maintain a healthy hair routine:
DAILY: Water is your friend! Adding conditioner to water in a spray bottle is the perfect way to refresh curls after sleeping.  Try your favorite conditioner or our personal pick is "Itsa10" leave in.  Pro tip: adding aloe vera gives an extra hydrating boost and is very inexpensive.
WEEKLY: Cleanse & Condition.  Keep in mind curly hair needs to be properly detangled.  I recommend not using a shampoo, but cleansing with a conditioner instead.  This gets rid of any dirt and build up without stripping the hair of its natural oils.  I recommend SheaMoisture Coconut and Hibiscus co-wash.  Be sure to thoroughly comb the hair while the conditioner is in with a wide tooth comb.  Follow this with a good leave-in conditioner.
MONTHLY:  Check in with your salon professional.  Trims and treatments are important to maintain the health of your child's hair.  Monthly visits may not always include both, and may become less frequent as you get comfortable in your healthy hair care routine.
For my mom, the salon experience was for special occasions, and she could easily wash and minimally style my hair herself.   However, that may not be the case for you and your child.  
Healthy hair and proper maintenance made me feel confident and beautiful.  It taught me how to look and feel my best in the name of health.  Taking the time to recognize this cultural difference and embrace it is important and will lead to a healthy self-esteem for your child.
The following two tabs change content below.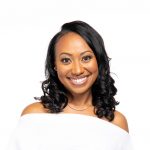 Brandelyn Green is the Founder of VoiceOfHair, a platform to help women of color find the best hair care products, regimens and hairstyles! Since starting VoiceOfHair in 2014 she has grown the social media platform to over 1MM+ on Instagram and Facebook. As a natural who is also a salon goer, she wanted to create a platform where people could find the best products, hairstylists, advice and trends.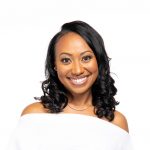 Latest posts by Brandelyn Green (see all)
Facebook Comments