Have you given up on finding your "soulmate" stylist?  Have you recently experienced disappointment after disappointment after going to the salon? If so, you probably have just decided to do your hair yourself– and stop your regular salon visits.  We've all been there at one point or another.
However, there are times when you need to take a step back and let a professional take control.  Remember, hair is a science and for certain occasions you need someone with the proper expertise to help manage your hair. It's not just about external looks, but also the integrity of the hair. Below are 5 ways you know it's time to see your stylist.
#1) Pregnancy. During that time of hormonal changes its best to see a stylist, let them advise you on what your hair needs are inside and out, as well as what you should steer clear from.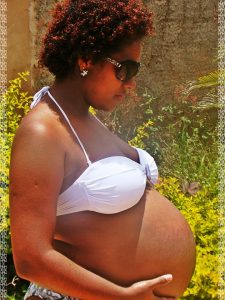 #2)  Drastic Hair Changes (Cut & Color). There comes a point in everyone's life when status-quo is no longer sufficient. Creating color has a lot of math and science involved, so don't be that person to buy box color and after applying it to your hair, you realize that you just had a huge #FAIL because you left out an important step!  Remember, receiving color correction services just adds more money to your bill, so save your coins and just go to a salon the first time around. As for cutting; math is also utilized and licensed stylists go to school and put in many hours to practice this one skill.   A great cut begins with customization of different head and facial shapes, which is really hard to do on yourself (for most people).
 #3) Limp Hair & Shedding. You ever feel like your hair just refuses to do what you want and its shedding excessively? Many factors come into play when this occurs; health, hormones and hair regimen. Don't go googling and watching Youtube videos expecting for what your hearing/seeing to work specifically for you when everyone's hair is different.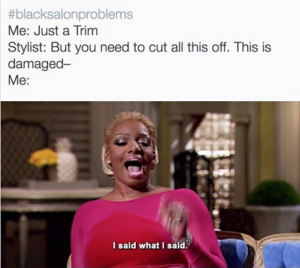 #4) Chemical Services. A lot of people don't realize that all relaxers are not the same. Your box relaxers contain calcium and professional relaxers contains sodium hydroxide, which actually combat each other. So when doing relaxers, hair texture and scalp condition play a huge role. It is not just about how straight you can get your hair (which essentially lowers hair elasticity and overprocesses hair), it is about health and integrity inside and out of the hair.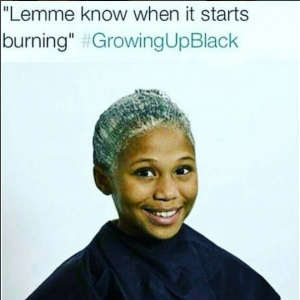 #5) Getting Married (All Special Occasions).  If it's your special day, go get your hair laid girl LOL! You want to look good and know your hair will hold up through all festivities that day and night. Be sure when considering hairstyles to be aware of the weather, dress style, and of course the shape of your face to flatter you the most.
All in all – let your hairstylist be your expert.
Doing hair is more than just a job, its a craft and unique bond with each client that sits in the chair.
The following two tabs change content below.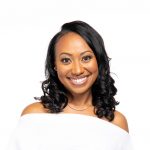 Brandelyn Green is the Founder of VoiceOfHair, a platform to help women of color find the best hair care products, regimens and hairstyles! Since starting VoiceOfHair in 2014 she has grown the social media platform to over 1MM+ on Instagram and Facebook. As a natural who is also a salon goer, she wanted to create a platform where people could find the best products, hairstylists, advice and trends.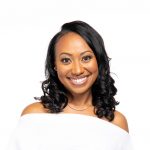 Latest posts by Brandelyn Green (see all)
Facebook Comments