Learning how to take care of your child's hair can be one of the biggest challenges that you may face as a parent.  The variations in our hair textures are what makes our hair beautiful and unique, while also making it difficult for some to manage.  Regardless of what's been said, black girls can grow long and healthy hair.  In this article, I will outline 4 steps to growing your daughter's kinky/coily/curly hair.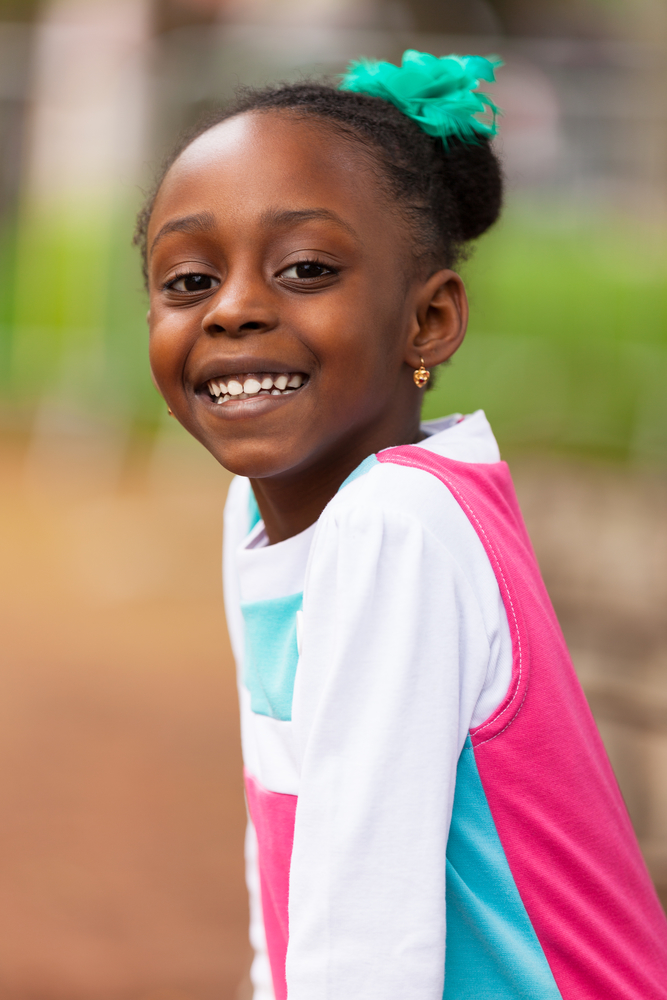 1. Keep your child's hair clean, but don't over-do it
Keeping your child's hair clean is important.  It's always a good idea to start with clean hair before applying products.   A bi-weekly wash regimen is a good way to ensure that the environmental particles and build-up are regularly removed from the hair.  This will ensure your daughter's hair will receive all the moisture your products will impart.  
One thing to be careful of is not to strip your child's hair of it's natural oils by over-washing it. This can make your child's hair feel dry and brittle.  Once a month use a clarifying shampoo to remove the build-up, followed by a moisturizing shampoo and conditioner.
2. Use water-based hair leave-in conditioners
Water-based hair products penetrate the hair shaft easily compared to oil-based products. You will know is it's water-based if the first product listed is water.
This will help moisturize your daughter's hair without weighing it down or leaving it feeling greasy.  You can learn more about the the importance of moisture in your regimen here.
3. Re-moisturize and seal the hair
Water is the best moisturizer there is. If you notice that your little girl's hair is feeling dry and crunchy, start out by spritzing the hair with water and then applying your leave-in conditioner and/or styling cream, followed by a sealing oil.  The important thing to note here is that oil should be applied as the very last step.  If you apply the oil before the moisturizing products then you will be creating a barrier that will stop the moisture (water) from penetrating the hair shaft.  
If you're looking for a great hair oil that's natural and highly moisturizing try the PureFix Hair Elixir
4. Deep condition monthly (if not more)
Deep conditioning your child's hair is one of the best ways to promote hair growth and healthy hair care.  Regularly deep conditioning can strengthen the hair, replenish much needed moisture in the hair, soften the hair strands, prevent damage and split ends, and make detangling a breeze.
Depending on the age of your child you may want to deep condition the hair before washing it.  This method is ideal for toddlers (under 4 years old) because it reduces the amount of time they have to sit in the tub/shower/sink  throughout this process.
Step 1: Spray the hair with water, detangle the hair and part into sections. (Don't saturate the hair with water).
Step 2: Apply the deep conditioner of your choice evenly throughout the sections of hair.
Step 3: Cover the hair. You can use a shower cap, heating cap or even a plastic bag from the store. The key is to make sure it's  secure so that the conditioner doesn't leak out.  Leave the cap/bag  on for 15 to 30 minutes.
Step 4: *OPTIONAL* Apply heat using a hooded dryer or a heat wrap. If your child will not sit under a heat source, that's ok.  The heat created from their head will be enough for the deep conditioning treatment.
Step 5: Shampoo and condition their hair using lukewarm water to rinse.
Step 6: Style the hair as normal, using steps #1-#3, above.
The following two tabs change content below.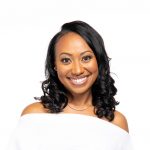 Brandelyn Green is the Founder of VoiceOfHair, a platform to help women of color find the best hair care products, regimens and hairstyles! Since starting VoiceOfHair in 2014 she has grown the social media platform to over 1MM+ on Instagram and Facebook. As a natural who is also a salon goer, she wanted to create a platform where people could find the best products, hairstylists, advice and trends.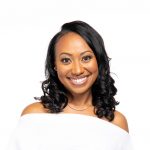 Latest posts by Brandelyn Green (see all)
Facebook Comments