It is absolutely unbelievable  how many women are actually afraid to bold hair colors for what ever reasons. I believe that hair color is one of the best ways to express yourself. One thing is or sure though…you have to be a bold individual to even consider pulling bold colored hair off. This trend is not for the safe. Here are six must try colors you may want to implement into your next style:
1) Blue
Girl, what? Could you seriously pull this off? Indeed. With the right styling and personalized look, you can definitely do it without looking like you're "trying too hard!"
2) Grey
Now, grey has been a trending color for quite some time now. It never gets old. It is shocking at how many styles actually look elegant and youthful with this color. Who's brave enough to try this color with your next protective style, eh?
3) Rainbow
Multicolored hair has got to be the hardest to pull off if you are not confident! It is quite doable and is actually being worn more than you think. Don't be shy, girl. Go for it.
4) Pastel Pink
The key to pulling this pastel pink color off is by rocking it ombré style. Yes ma'am! Pretty in pink. Makes the melanin pop!
5) Burgundy 
The hair color burgundy literally fits any skin tone out there. It gives you a subtle, fiery, sexy look for any season. Pop in some burgundy crochet hair for the next time you decide you want a change!
Don't see a color listed that you think is a must try? Comment and let us know!
The following two tabs change content below.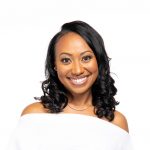 Brandelyn Green is the Founder of VoiceOfHair, a platform to help women of color find the best hairstyles and hairstylists! After living in 8 cities and in Sweden within a 10 year span Brandelyn became frustrated after trying to find trusted hairstylists who could help her maintain her natural hair. Since starting VoiceOfHair in 2014 she has grown the social media platform to over 1MM+ on Instagram and Facebook. As a natural who is also a salon goer, she wanted to create a platform where people could find the best products, hairstylists, advice and trends. VoiceOfHair provides hairspiration (hair + inspiration) as well as styling tips for women with relaxed and natural hair!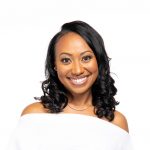 Latest posts by Brandelyn Green (see all)
Facebook Comments