What would you say if I told you there are 5 things you can do to help potential customers find you? Sound too good to be true? It's simple, really.  Now of course you can buy Google Ads and Facebook Ads to promote your brand.  Those are great, but require an investment– but there's something that you can do for FREE!  You can utilize your Instagram account!  (If you don't have an Instagram account, this would be the time to go create one.  It's super easy and you can find out all about that here).  
Here are 5 ways to help potential customers find you.
Utilize Your Bio. That may sound simple, but many professionals on Instagram and especially stylists don't do this. You have a limited amount of space in your bio so you need to optimize it with the info that your clients need, such as:
Your location (city and state)
Contact info (in addition to e-mail)
What you do (are you a braider, barber,  loctician, hairstylist, etc.)
Your website (booking link or portfolio link)
2. Use Hashtags.  A lot of people post their work and they expect people to find them. However, if you're not using hashtags most people will never find you! At the very least, use popular hashtags and the hashtag of your city, such as #Hairstylist, #Hair, #ShortHair, #HairColor, #LongHair, #Fashion #Beauty  and #VoiceOfHair so that potential clients and even others can find you.
3. Make Your Page Public.  This is the biggest mistake I see business owners making.  Think about it.  If you're trying to sell your product or service, why would you make your page private? Most people will NOT take the time to follow you to see your work if your page is private.  I know there are a lot of people who go around stealing pictures from other Instagram pages— which is a real problem! However, if you properly watermark your photos then they are less likely to steal from you.
4. Have a Presence on Multiple Social Media Platforms. This is touchy for some people— but hear me out.  While Instagram is a fast growing social media platform, everyone isn't on Instagram.  There are a still a lot of people who prefer to use Facebook or Twitter.  If Instagram is your primary social media platform then you can easily share your content on Facebook, Tumblr and Twitter.  It's all about reaching as many people as you can.
5. Separate Your Professional Content from Personal Content.  This doesn't necessarily change how people find you, however it does change whether people take the time to explore your profile.  When people are looking for a hairstylist, for example, they want to see pictures that give them confidence in booking an appointment.  Unfortunately, they really don't care what you ate for breakfast, what happened with your spouse or drama that you may have going on.  You can still post pictures of yourself, but if it doesn't relate to your brand then I would advise against it.
These may sound like simple tips, but trust me, these are basic things that you MUST do to ensure you reach your ideal customers!
The following two tabs change content below.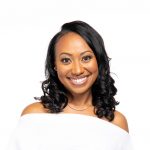 Brandelyn Green is the Founder of VoiceOfHair, a platform to help women of color find the best hair care products, regimens and hairstyles! Since starting VoiceOfHair in 2014 she has grown the social media platform to over 1MM+ on Instagram and Facebook. As a natural who is also a salon goer, she wanted to create a platform where people could find the best products, hairstylists, advice and trends.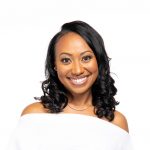 Latest posts by Brandelyn Green (see all)
Facebook Comments